Patti Rogers, an Austin-based entrepreneur, created the Rallyhood app after she witnessed the power of community and kindness in her battle with breast cancer. Patti received an influx of love and support pouring in from friends, family, neighbors, and parents that changed her life.
During her battle with cancer, Patti also witnessed the challenges of trying to organize a group and communicate when the tools are fragmented and hard to use. When she got well, Patti was inspired to build a platform for purpose-driven communities that made it easy to rally around a person, event or any common cause.
Tell us a little bit about yourself and your entrepreneurial journey.
I grew up in an entrepreneurial family, so finding something I was passionate about and formulating that into a business has always been very natural to me. After college, I fell into graphic design and marketing and immediately loved it. Solving problems and creating opportunities for businesses through various communication tactics was very satisfying. It was also a great way to work for myself, which kept things fresh and my passion strong.
I worked in DC and LA as a freelancer for several agencies, big and small. Eventually, love brought me back to my hometown of Austin, Texas where I co-founded a print and interactive agency and ran that for seven years until it was acquired. After selling the agency, I continued consulting with clients on various strategic marketing and design initiatives. I also got more involved as a volunteer on several boards and committees and at my kids' school, and soon realized that having kids and running a family is just as hard – if not harder in many ways – than running a business, and there were really no good tools out there to help people in my position organize their lives.
What struck me most during these years was how volunteers really make the world go round. I realized that in all the ways we live, give, learn and play, we come together in groups. These groups may not be business-related, but they require hard work and team effort.
I found that most of these non-business groups that I was involved in relied on email and different sites with different log-ins to try to coordinate and communicate their efforts. It was (and is) such a painful and inefficient way to work! Ultimately, it was this frustration that led to the creation of Rallyhood to solve this problem.
The Rallyhood app brings all the tools you need to communicate, coordinate, and share within a group into one easy-to-use platform, minimizing the chaos and frustration and creating more opportunities to get the most out of what that group experience has to offer.
I truly believe great things happen when we come together. It's how we fire up and overcome. It's how we celebrate and grieve. It's how we chip in and build a community.
So my entrepreneurial journey led me here – to Rallyhood – making it easy for people to come together to help, to stay engaged, and share the experience.
What did you do before launching your own business?
I have always worked for myself as a freelancer or as a business owner. It is all that I know actually.
How did you fund your business?
Rallyhood is funded by angel investors. I am very lucky to have a fantastic group of investors who bring great value and expertise in different areas, not to mention an extraordinary board and advisory team that consists of Bill Stapleton, co-founder, and partner of Capital Sports and Entertainment; Jeff Serra, CEO of Vida Capital; Mellie Price, founder of Front Gate Tickets and Source Spring; and Kevin Embree, Founder of Online Persona and former Executive at HomeAway and eBay.
How many hours do you work a week and how much is spent in your home office?
Now, this is an interesting question because on the one hand, if you have your own business it means you are 24/7. You are at someplace in your brain always working on something – a feature idea, customer acquisition ideas, a way to make the user experience better, etc. This is true especially when you love what you are doing, and I definitely love Rallyhood. The opportunity to build something that helps people come together and support a person, event or any common cause is just exactly what I am meant to do.
But, I also love my life, my family and my friends, so work/life balance is really important to me, which means you have to take time to play and just be present in the moment (i.e, put the iPhone down!). Rallyhood headquarters happens to be in the front two rooms of our house, so this definitely blurs the lines. But the truth is, it also makes it possible for me to run up to school if someone forgot their backpack or permission slip. Being able to put my family first, while making Rallyhood successful so others can do the same, is part of my passion. It really is allowing it all to flow at the moment, so I'm so grateful for my Rallyhood team members who also appreciate the not-so-corporate but highly productive setup.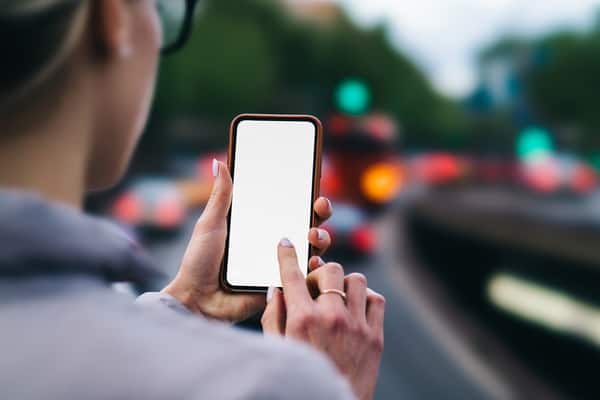 How would you rate your success?
I am a cancer survivor, so for me, it is less about how you are rating success, and more about how you are measuring it. I measure success by the happiness in my house: the kids dancing in the kitchen, the dream-out-loud talks with my husband, the laugh-out-loud talks with my friends, and by having the opportunity to be a blessing in someone's life and do something I love every day.
What has been your biggest business struggle as an entrepreneur?
I think the challenge for most entrepreneurs is that you have to wear lots of hats. We always joke about how you answer the phone at a start-up, "Hello, this is Patti in marketing." "Hello, this is Patti in sales." "Hello, this is Patti in human resources." Even when you are passionate about all of the hats, sometimes your head (and hair) can get a little tousled.
What advice would you give to a new entrepreneur?
Do your research of course – get customer feedback, validate your market, research potential competitors, know your niche, talk to advisors and people you trust, be willing to make mistakes, and learn from them. I think the best litmus test is "would you use or buy the product you are building?"
My best advice is "Go for it!" If not now, when? The only difference between you and someone who has started a business is that they have taken a step. So take the step, and then keep moving forward.
How do you manage all of your personal and business activities?
I use Rallyhood to manage both my personal and business activities because the app pushes me reminders, and I know I can check on events, tasks, and times with a single finger tap. After all, this is why I created Rallyhood – to solve a real-life problem that I, as a mom, volunteer, and businesswoman – was having on a daily basis! It really has made my life so much easier by simplifying the planning parts of life and has enabled me to experience the true moments in life instead of being in the backroom coordinating. And the fun thing is my husband loves it and uses it too. Which, let's face it, is the biggest win of all. :)
Thanks to Patti Rogers of Rallyhood for sharing her story!