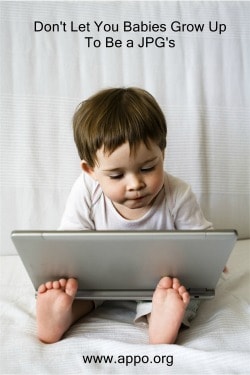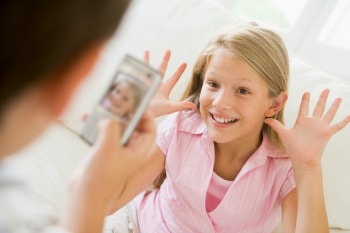 Sponsored by Cathi Nelson
If you ask successful business owners how they got started, they will often tell you they saw a need in the market and stepped in and provided a solution. I like this description even better, "Find a want, touch your market … and lead a movement." That is what the photo organizers are doing.
New Industries Create New Opportunities
Photography, once upon a time, consisted of a roll of film with room for only 24-36 photos, and our biggest decision was whether to print singles or doubles. Our photo heritage was accessible, shared, and passed down to our loved ones. Today, digital technology has enabled us to take thousands of photos in an instant. In fact, Business Insider predicts 880 billion photos will be taken in 2014! That's over five million pictures taken daily. Why? Because…
We. Take. Pictures. Of. Everything.
Our cat, a paint sample, every possible angle of our child's birthday party, these thousands of pictures consume our hard drive and remain there among the thousands of others, indefinitely.
It has now become overwhelming to find the story – the memory – among all the unnecessary ones. Our photos accumulate and remain in a phone, in the cloud, on a memory card, hard drive, or even worse… on an old computer. Now not only do we have boxes of those old printed photos lying around, but we also have home movies in obsolete formats, stacks of memorabilia and children's artwork, and usually no clear plan of what to do with it. Our story, our traditions, the stories you will want to remember, are being lost even though knowing your family story is a key indicator in family happiness.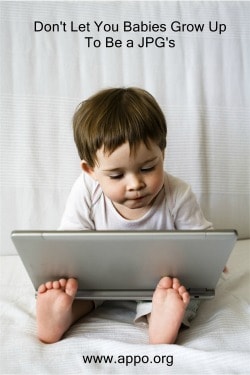 New Career: Photo Organizing or Photo – Life Management
Thus, a new profession has arisen to meet this need. Just like the concept of a personal trainer or coach, personal photo organizers work alongside their clients. Whether it's helping organize printed and/or digital photos, scanning, backing up, creating keepsake photo books, wall art, and photo gifts, or converting old media to newer formats, a personal photo organizer is there to help make sure people enjoy their memories today and leave a legacy for future generations.
Is This a Career for You?
Do you love photos and stories? Are you the family historian? Have you made photo books or albums for your family and friends? Do you enjoy working with people? If so, this new profession could be for you.
Are you thinking… "will people really pay to have someone help with their photos?" Yes, they will. I know this firsthand because I am the founder of the Association of Personal Photo Organizers. Our membership is growing rapidly, and that is a direct result of the need for this service. Consumers today are more overwhelmed with their photos than ever before and are looking for solutions for managing and protecting their photo collections.
Who is APPO?
The Association of Personal Photo Organizing is the voice of the photo-sharing industry, representing a collective body of individuals, small businesses, and corporations (we are not a direct sales company or franchise). We offer certification, training, marketing support, an annual conference, and access to preferred providers offering an additional income stream, among other benefits. With such an overwhelming need, APPO has grown to over 650 members throughout the United States, Canada, Australia, and the United Kingdom.
Helping clients get their photos and stories back into their lives is both meaningful and rewarding. If this sounds like it might be of interest to you, go to www.appo.org. You can sign up for our newsletter, read our blog, follow us on Facebook and Twitter, learn more about membership, or schedule a conversation with me. You might just find a new career opportunity in a new industry!
About Cathi Nelson, Founder, and CEO of APPO
In 2009, Cathi had her "light bulb" moment when she recognized that consumers were becoming increasingly overwhelmed with the exploding number of photos, media, and memorabilia they were accumulating. She created APPO to support a new and emerging profession of photo managers by providing training, support, and collaboration for people interested in adding photo management services to their existing business or as a new business. Since its inception, APPO has grown to over 650 members throughout the United States, Canada, Australia, and the United Kingdom.
This post was sponsored and written by Cathi Nelson. Please be aware that we can only promote advertising from companies that we feel we can legitimately recommend to our readers. For more information, please see our disclosure policy.