It's that time of year again!
Since 2009, I've been compiling a list together of what I think are the 50 Best Blogs by Women. If you can believe this, it actually takes me a full year to put this list together. Each and every day I'm on the lookout for great new resources and fresh new voices. Some of these women I've had the pleasure of working with, others I found on Pinterest, and some I just happen to stumble upon.
While I try not to repeat any of the women from previous years – this year I did. The ones that I've mentioned before are just too good not to include and I frequent them all of the time. You may have also noticed a new category this year – celebrity blog. While some of you may scoff, I noticed that I was constantly pinning articles from this site – so check it out before you make any judgments.
What I find so amazing about blogging, is that there are so many fabulous women, in a ton of different niches that are creating their own destinies and business opportunities – and that is very powerful. To show my support and recognition for all of these amazing women who are creating their own way in the world, I give to you 50 Awesome Blogs by Women and Moms — the 2013 edition!
Business and Entrepreneurial:
Career Blogs:
Work at Home:
Blogging:
Blogging on the Side
Hobby to Hot
Social Media: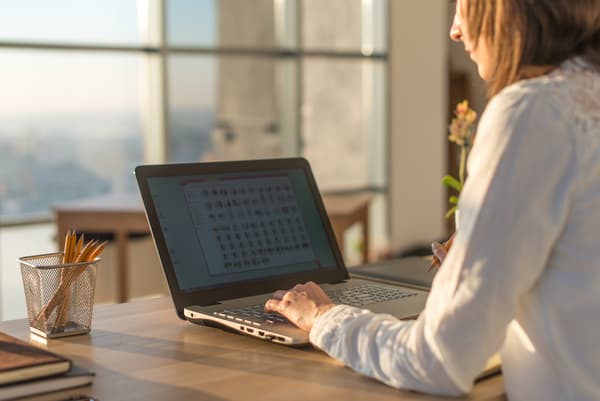 Design, Style, and Creativity:
Self Development:
Mommy:
Parenting:
Food:
Women:
Money and Frugality:
Mixed:
Fashion:
Health and Fitness:
Green Living:
Travel:
Writing:
Celebrity:
If you happen to be one of our top 50 bloggers, congratulations!
Make sure to check out 2009, 2010, 2011, 2012, and 2014 Best Blogs by Women – there are some truly fantastic blogs that you don't want to miss!
Are you ready to create your own career path with blogging? Find out how to here and grab my free blogging e-book.
Do you have a favorite blog that didn't make the list? Feel free to share your favorites below and they might show up on next year's list.
You'll Also Love These Posts:
Studies have shown if you like this blog post — you will also love the following articles. I handpicked them just for you!
Holly Reisem Hanna is the publisher and founder of  The Work at Home Woman, which has been helping individuals find remote careers and businesses that feed their souls since 2009. Through her unconventional career path of holding over 30 jobs and obtaining two college degrees, she's been able to figure out how to find a career path that you're truly passionate about. Holly's had the pleasure of sharing her expertise on sites like CNN, MSN Money, Huffington Post, Woman's Day Magazine, as well as being recognized by Forbes as one of the "Top 100 Websites for Your Career." Holly resides in Austin, Texas, with her husband and daughter and enjoys reading, traveling, and yoga.