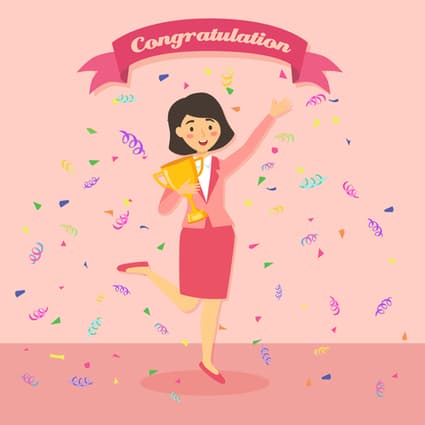 For this Friday's Lovable Links, I am featuring some of the best blogs by women, 50 of them to be exact! No, I won't be featuring Heather Armstrong's Dooce or Wendy Piersall's Sparkplugging – which are great blogs! Today, I am going to feature 50 blogs from women that are just as worthy of the same level of recognition, but a little less well known – so enjoy today's lovable links!
Blogs on Blogging:
Mommy Blogs:
Product Review & Giveaway Blogs:
Entrepreneur Blogs:
Funny Moms & Women:
Work at Home Blogs:
Organizational & Balance Blogs:
Writing Tips:
Cooking Blogs:
Fitness Blogs:
Business, Marketing & Social Networking:
Guilty Pleasure:
Do you have a favorite blog that that should have been considered for the 50 Best Blogs by Women? Or do you think your blog should be added to the list? I invite you to add your favorite blog in the comment section below.
Would you like to start a blog? Want more traffic to your existing blog? Check out these articles to get started:
Holly Reisem Hanna is the publisher and founder of  The Work at Home Woman, which has been helping individuals find remote careers and businesses that feed their souls since 2009. Through her unconventional career path of holding over 30 jobs and obtaining two college degrees, she's been able to figure out how to find a career path that you're truly passionate about. Holly's had the pleasure of sharing her expertise on sites like CNN, MSN Money, Huffington Post, Woman's Day Magazine, as well as being recognized by Forbes as one of the "Top 100 Websites for Your Career." Holly resides in Austin, Texas, with her husband and daughter and enjoys reading, traveling, and yoga.