Do you have dreams of turning your fitness journey into a business? A home-based health or fitness-related career is a great option to turn your personal narrative into a small business.
For example, Maria Kang, founder of No Excuse Mom. She has used her fitness journey as a platform to launch a book and grow a community with over 300K Facebook followers. She developed a free work-out community for local "No Excuse Moms." Groups are popping up all over the country.
Lisa Druxman, founder of Fit 4 Mom, home of the stroller-based workout franchise, Stroller Strides. Stroller Strides has over 1,400 locations nationwide.
Erica, of Ericafitlove, lost 150 lbs in 2 years. She uses Instagram to share her story and promote her online health coaching business.
Danielle Walker, author, and mother, used her autoimmune disease diagnosis as a catalyst to launch Against All Grain, she is now a New York Times best-selling author.
While these entrepreneurial stories are inspiring, there isn't a recipe for overnight success. A home-based fitness career will likely start off small. If you are disciplined, open, and honest — your fitness career could take off. As an added bonus: while you are the face of the company, you will be inspiring others and getting closer to your health goals.
If you want to tell your post-partum fitness story, share how you alleviated physical ailments naturally, or inspire others with your healthy cooking — a home-based health career could be perfect for you.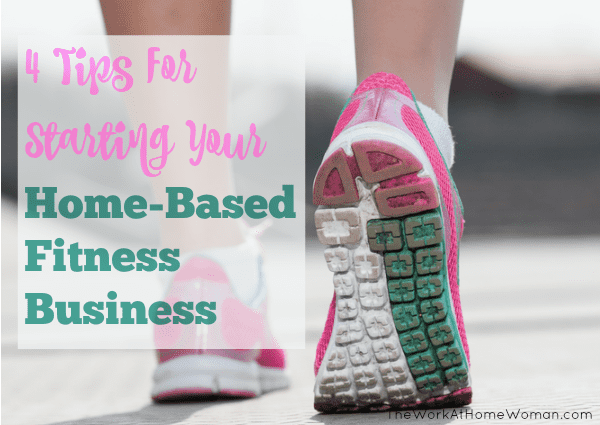 Here are some practical steps to launch your fitness business today.
1. Utilize social media and set-up a blog.
Facebook and Instagram are perfect platforms for sharing your journey. You can upload your healthy meals, share before and after pictures, and communicate with your fans. A blog is a great way for people to follow your story and buy your products.
2. Establish your business goals, and figure out what products you will market to get there.
Are you going to be a representative for a MLM (multi-level-marketing) health company, or do you want to develop your own products? Do you want to write recipes and submit them to existing health sites? Perhaps, you want to become a certified personal trainer or health coach. Would you like to write for your favorite health magazine? How is your business going to make money?
3. Write down your personal goals.
Particularly, your health-related ones. Do you want to lose a certain amount of weight, eat a healthier diet, or be stronger? It's important to know what you are working towards in relation to your business and personal life because in this case, they intersect.
4. Build your community.
Just because you are working from home doesn't mean you have to be alone. Network with people in your industry. Find an online fitness support group. Send an email to an existing business owner that inspires you. Start sharing with your online community today, and invite your friends to "like" your new business.
Conclusion
Launching your business is relatively simple. The challenging part is having the discipline to reach your goals. That's what makes your personal narrative so interesting to other people. You're going to have good days and you will have setbacks. The goal is to inspire people so much that they want to buy what you are selling. You want people to follow your journey and think, "Wow, how can I do that?" Marketing your personal narrative will give you the opportunity to sell your book, meal plans, and health coaching services.
My name is Amber. I'm a freelance writer, wife, and mother. I write a blog with my husband: www.pageandamber.com. We talk about our finances, travels, and 30-day challenges. You can also find my work on Huffington Post. My dream would be living in an Airstream exploring national parks with my little family. To learn more follow me on Facebook.