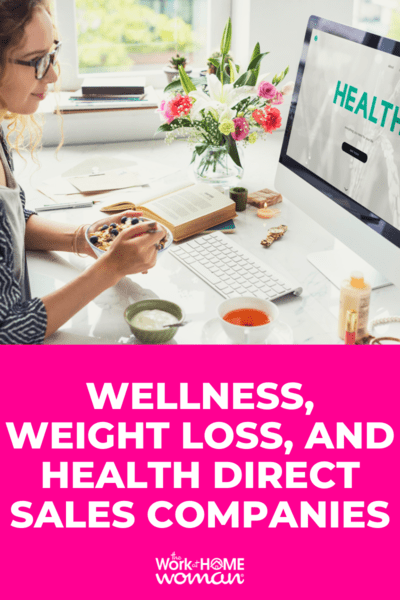 If you're looking for ways to make money in the weight loss and fitness industry, check out this massive list of health and wellness products to sell from home.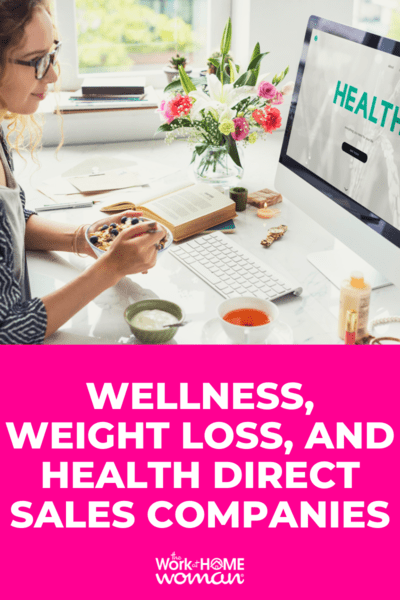 Did you know that the global health and wellness industry is projected to grow to 7 trillion in 2025?! That's a projected annual growth rate of 9.9%.
If you'd like to cash in on the health and wellness industry, consider one of these wellness, weight loss, or health direct sales companies to bring in income for your family.
Here is a list of direct sales companies that offer home-based business opportunities in wellness, weight loss, fitness, and health niches.
Athleisure Direct Sales Companies
If you love athleisure like Lululemon and Athleta, then you're going to love these direct sales opportunities for athletic and activewear.
With KEYLIME Athletic Wear, you can make money selling hoodies, tanks, yoga pants, shirts, shorts, accessories, and more. As a rep, you receive 40% off sample packs and 20-40% off online orders. Customers purchase your samples for the retail price, and you get to keep the earnings. You can sell clothing at pop-up parties, online, through one-on-one consults, and on social media. Representatives can start for as little as $79.
Zyia Active sells athletic wear for women, men, and children. As a Zyia rep, you can earn 20-25% on personal sales and additional commission for building a team. There's not a lot of info on the website about the opportunity, but, you can request additional information via their contact form. Zyia Active is available in the USA, Canada, and Australia.
Wellness and Health Direct Sales Companies
There are many work-at-home opportunities through wellness and health companies. These companies create and promote products such as supplements, essential oils, and other items to fit the wellness needs of their consumers. They've also become increasingly popular over the years. If you're interested in promoting health and wellness products, here are several direct sales companies to explore.
Amway sells vitamins, supplements, weight loss management products, sports nutrition, beauty, bath, and home products. You'll need to purchase a starter kit, and business owners earn money through product sales, performance bonuses, and growth incentives. There wasn't any information on how much commission business owners make, but Amway is a member of the Direct Selling Association (DSA).
Arbonne creates all-natural, vegan, botanical-based cosmetics, supplements, and skincare products. The business focuses on being eco-conscious with recycled packaging, carbon offsetting manufacturing, and zero-waste containers. Independent consultants join by purchasing a welcome kit for $49. You can also purchase discounted products for 35-50% off the retail price. There are also additional minimum selling requirements to keep your status as a consultant. Sellers earn up to 35% on personal retail sales and 15% on sales to those in the preferred client program. Arbonne also offers incentive programs and bonus opportunities.
The essential oil company, doTERRA has developed a huge following for their oils and oil blends as well as healthy living products containing plant essences. Sellers join with a $35 fee, which is waived with a purchase of a starter kit (kits begin at $155). Membership is renewed for $25 annually. Wellness advocates earn 25% of retail profits, as well as 15% on purchases made by preferred members (those who join under them). You can also earn bonuses as you expand your team of preferred members and wellness advocates.
Forever Living is an international company that sells Aloe vera and bee-derived wellness and health products. Because they're an international company, their sales and bonus structure are driven by a points system. The conversion rate of the points to dollars varies by product, but for each product you sell, you earn a number of points. Sellers must sell above a certain amount to maintain their active seller status. There are extra incentives such as a car, travel, participation in management training retreats, and more. To become a Forever business owner (FBO), you'll need to purchase a starter pak which ranges in price from $26.88-$439.74.
Touted as an antioxidant super-food, Kyäni's products are derived from the Alaskan blueberry and are centered around what they call the "health triangle" of three key products taken throughout the day. To sell for Kyäni, members pay a starter fee. Members receive a discount on orders at wholesale prices and then earn money by reselling the products. Members also earn bonuses and incentives for recruiting new members to join the Kyäni team and earn a return on the sales made by their recruits.
Le-Vel THRIVE is a supplement line created with premium naturopathic vitamins, minerals, plant extracts, antioxidants, probiotics, and more. The THRIVE naturopathic herbs, supplements, and vitamins are formulated to address concerns like low energy, digestive issues, joint function, and general well-being. As a Le-Vel THRIVE Promoter, you'll earn "PVs" or points, which equate to earnings. Sell $100 of product to establish your role as Provider. After that, you earn up to 20% commission on product sales and additional bonuses when you sign up other members.
Nature's Sunshine creates an extensive line of vitamins, herbs, minerals, and supplemental products. Their most popular products include probiotic supplements, vitamin D3, liquid chlorophyll, and Nutri-Calm, an herbal blend. Becoming a consultant with Nature's Sunshine is $40. Consultants then purchase products at the wholesale price of 45% off retail and then resell them online or in their shop or gym. Sales commissions are also earned through sponsoring members downline.
Formerly Morinda, NewAge sells health and wellness beverages, food, supplements, CBD, essential oils, weight loss products, and skincare and beauty products. To join NewAge as a brand partner, you'll need to purchase a starter kit. I couldn't find how much brand partners earn with this business opportunity, so you'll need to reach out to them.
Nikken sells water filters, skincare products, nutritional products, hygiene products, support braces, air purifiers, and sleep assistance products including comforters and sleeping masks. Consultants join for a small fee and annual renewal fee. Consultants then purchase products for a discounted rate and resell them for a profit. They can also earn money from downline sales. As with many direct sales companies, consultants can't market through companies like eBay, Amazon, and Etsy, although they may advertise and create their own blog to promote sales.
Shaklee offers an array of health products, including nutritional supplements, weight control shakes, and bars, as well as anti-aging makeup and a beauty line. They also offer natural cleaning products for the home. The company has an A+ rating through the Better Business Bureau (BBB) and states that it doesn't test on animals. To become a distributor, you'll need to purchase the business starter kit for $49.95, and you also have the option to buy a discounted product kit. As a distributor, you can earn daily, monthly, and loyalty bonuses.
Unicity sells a wide array of health products to assist with various health concerns. Such as cleansing teas, anti-aging beauty products, weight loss, and personal care products, To join Unicity as a distributor, you'll need to pay a $40 membership fee. Unicity uses a points system so earnings vary by product, but as with many direct sales opportunities, Associates earn bonuses for downline signups and sales.
USANA creates a line of vitamins, minerals, and antioxidants. They also offer health products such as weight loss and meal replacement shakes, as well as beauty products for anti-aging and skincare. As an international company, USANA, like many of the direct sales companies listed, uses a point system to track sales. Commissions and costs vary by country and product sold. To join USANA, you need to purchase products. As you grow, you earn money from downline sales, as well as through your own personalized website.
The Youngevity family offers over 2,000 health and wellness products, including supplements, essential oils, cosmetics, food and beverages, clothing, hemp products, and more! Distributors can enroll for $30 with an annual fee of $49.95. With Youngevity, you can sell products via your personalized website, their mobile app, and online. They also have an A+ rating on the BBB website.
Young Living is a popular essential oil distributor. They offer many proprietary oil blends including the popular Thieves, Stress Away, and Vitality lines. They also offer supplements and drinks created with NingXia Red—a derivative of the goji berry. Young Living distributors join with the purchase of the business essential kit, which is $29.95. They then earn money through sales of products at in-home parties and downline members. Young Living is a member of the DSA.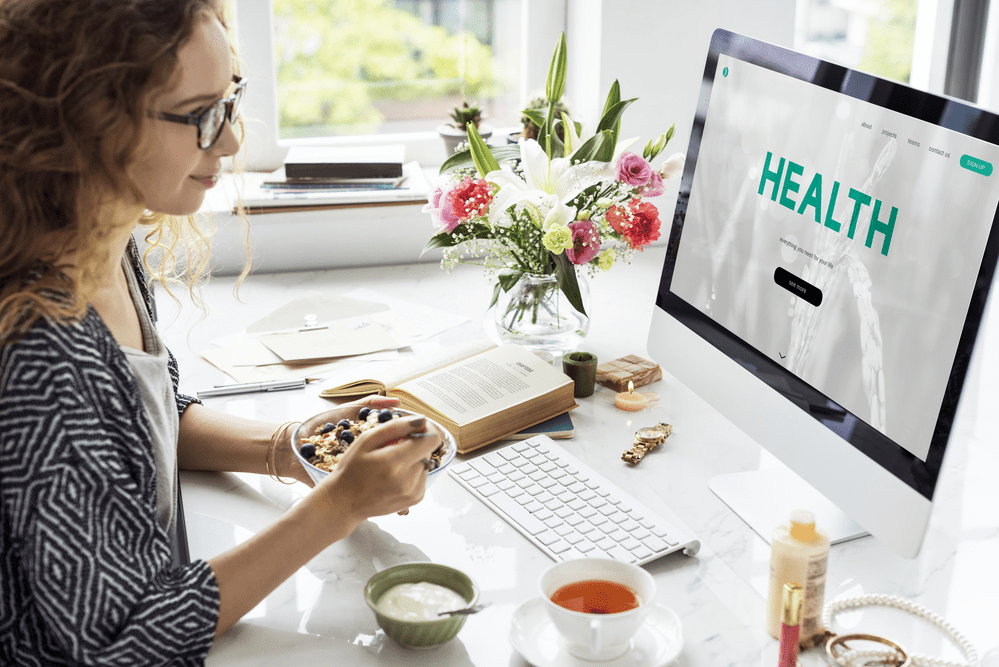 Fitness Direct Sales Companies
For fitness buffs, direct sales opportunities are a great fit. Not only is it motivating to promote a product that supports your healthy lifestyle, but you can receive discounts and memberships of your own by joining a company. If you're passionate about fitness, helping others get healthy, and love
Team Beachbody offers nutritional products, gear, and fitness DVDs. Their popular Shakeology line acts as a meal replacement. They also carry the popular INSANITY and P90X DVD line. Beachbody is a little different from other direct marketing companies in that you're acting as a coach, helping people craft a workout and diet plan to successfully complete their goals. Their health and fitness coaches join for as little as $39.95 and are then responsible for a monthly $15.95 fee to maintain their status. Coaches earn a 25% commission for retail sales and also earn bonuses for downline sales. Team Beachbody has an A+ rating with the BBB, and they're a member of the DSA.
Click here to read one Beachbody Health and Fitness Coach's success story.
Weight Loss Direct Sales Companies
Many health and wellness companies promote weight loss as part of a fit and healthy lifestyle. However, there are some companies whose main focus is helping people lose weight. If you've gone on your own weight loss journey or feel passionate about helping others feel confident, check out these weight loss direct sales companies.
Advocare sells energy, sports performance, wellness, and weight management shakes, drinks, and supplements. To become a distributor, you'll need to pay a $59 fee; you can also purchase products for 40% off of the retail price. Distributors earn 20-40% commission on sales and additional incentives and bonuses for the total sales volume and meeting monthly goals. Advocare is a member of the DSA.
Isagenix sells weight management products, skincare, daily nutrition, and fitness products. Associates can join for a small fee and earn a commission on products they love selling. Isagenix is a member of the BBB (A+ rating) and the DSA. Isagenix offers weight loss products, including meal-replacement shakes, anti-aging products, and energy boosters. Associates have additional earning opportunities, including bonuses on downline sales through your team. As with many direct selling companies, sales are based on a points system, so goals vary by-products.
It Works! offers skinny cold brew, keto coffee and tea, supplements, and their famous "wrap thing." They promote a wide line of products, including facial and health products as well, but their body wraps are the most popular and well-known. The body applicator (wraps) is a cloth wrap that tightens and firms your skin, diminishing the signs of cellulite and fat. To join It Works! and become a distributor, you purchase a starter kit for $149. Distributors earn a commission based on their customers' and distributors' sales.
Plexus sells probiotics, supplements, and personal care products, including creams and skincare. Their products promote digestive health and are said to enhance and encourage weight loss for users, and their Plexus Slim (the Pink Drink) is one of their most popular. Brand ambassadors pay for a welcome kit to join and receive access to products at wholesale prices for themselves and to sell to customers. Plexus is based on a point system, so Ambassadors must earn 100 points downline to earn bonuses. They are also a member of the DSA, and they have an A+ rating with the BBB.
Conclusion
If you have a passion for the health, fitness, weight loss, or wellness niche, chances are there's a direct sales opportunity that might spark your interest. The earning potential for each direct sales business varies greatly, so be sure to do your own extensive research before joining an opportunity.
Do you sell health and wellness products? If so, we'd love to hear what company you're with.
Originally published January 16, 2018. Content updated May 2022.