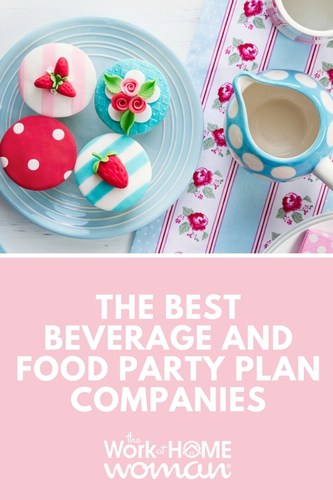 Are you a foodie? Do you love wine? Are you a fan of sipping a satisfying cup of tea?
Would you like to get paid for talking about your love of culinary delights? Well, it turns out, there are a lot of awesome direct sales beverage and food party plan companies out there to help you turn your love of food into a career!
The best part about these business opportunities is they're easily doable at home a few evenings per week or month. Like most direct sales opportunities, commissions and earnings are based on the number of parties you facilitate and the amount of product you sell.
Many offer bonus structures if you build a team of consultants and share your enthusiasm for the company. And did I mention, there is a HUGE market for food products too. According to Statista, the total retail and foodservice sales in the U.S. alone amounted to around 5.32 trillion dollars in 2015. Yes, that's trillion with a T!
So, if you enjoy a fun, party atmosphere, and want to share your passion for food and drinks with others, check out these great beverage and food party plan companies for at-home business opportunities to fit your schedule.
Boisset Collection: Wines, Gifts + Accessories for Aficionados
The Boisset Collection offers budding amateur sommeliers and wine connoisseurs a chance to share their passion through direct sales. The Boisset Family Estates run Boisset owns and sources from sustainable and organically farmed vineyards in Burgundy, and the South of France, as well as Napa Valley, Sonoma, and the Central Coast of California. Bottled under several well-recognized brands labels, they offer access to a wide range of exclusive and winery-only wines to suit every taste and budget. Wine Ambassadors host tastings and help interested customers discover which wines would best suit their tastes. Wine Ambassador kits start at $149 and go up to $849. Ambassadors receive training, education, and can even earn a trip to France. and exclusive access to products and bottles. Ambassadors receive 25 to 35 percent commission on all sales, plus team coaching commissions.
Do You Bake?: Real Food Kits 
Do You Bake? and their partner company Crave It! offer food kits to cook up yummy pasta dishes, breads, cakes, cookies, dips, and more. Crave It! offers snack items that are high in protein and workout friendly. Do You Bake? and Crave It! Ambassadors can start for free and will receive several catalogs as well as an Ambassador website. After the first three months, the website is $6.95/month- $49.95/year. Startup kits with products and samples start at $59.95. Ambassadors can sell at their own pace and comfort level, keeping up their membership with just $25 in sales per month. The food can be promoted through in-home parties and online via your social networking platforms, with incentives and bonuses given for higher sales. Ambassadors earn up to 37 percent commission on product sales.
Gano Excel: Nutritional Supplements + Coffee
Ganoderma Lucidum is a mushroom-based herbal remedy widely used in Asian culture. It is purported to be an antioxidant and contains phytonutrients to boost concentration, focus, mental clarity and overall well-being. Gano Excel was the first company to bring Ganoderma Lucidum to the United States, as supplements, and in coffee. The line of coffee comes in many varieties and options. You can order an Evolution Sample Pack for $10 to try the product. Affiliates make up to 32 percent commission on sales, and the company works in an MLM format. Their business builder "ESP Starter Kit," starts at $195, running up to $995. Affiliates earn up to $150 for each additional affiliate they secure. They can also work to earn bonuses for reaching sales quotas through "coffee breaks" and tasting parties.
Java Momma: Organic Fairtrade Coffee, Flavored Coffee, Tea, + Cocoa
Launched in October of 2017, Java Momma sells organic fairtrade coffee, flavored coffee, loose leaf tea, cocoa, and accessories in a variety of yummy flavors like Sea Salt Caramel Mocha and Pumpkin Muffin. Baristas earn 20 percent commission on sales and additional commissions on team sales. Baristas must make one sale or purchase via their replicated website every three months in order to remain active. Java Momma offers two starter kits to choose from, the Cafe Express Kit for $55 or the Caffeinator Kit for $105. Java Momma has applied to become a member of the DSA.
Kilambé Coffee is an organic shade-grown green coffee from Nicaragua. The coffee is sundried and hand-processed in small batches with high-quality assurances. It's sold in trademark burlap sacks and was founded as a family business. Using the direct sales model, Kilambé Coffee's independent "Mountaineers" receive a commission for all sales depending on volume and number of sales for the month. Commissions range between 18-25 percent. Starter kits begin at $27 for the base kit and up to $189 for the large kit. There is also an annual membership renewal fee of $99.
Steeped Tea: Premium Loose Leaf Tea
One of Profit 500 Canada's Fastest-Growing Companies for four years in a row, Steeped Tea is a home-based business opportunity selling premium ethically sourced teas. Steeped Teas have no added sugar, artificial ingredients, preservatives, or GMOs and they are of the highest quality. Host a "ParTea" (isn't that cute?!) and earn product credits and host exclusives. There are many enticing flavors to choose from like Kiwi Passion Fruit and Coco Mint. They offer matcha blends and flavors as well as premium matcha. Steeped tea also offers all the extras you need to create a beautiful tea experience. Team members can earn 25-39 percent commission on sales, by assisting hosts with parties. Consultants must have at least $500 in sales over a three-month period to remain active.
Tastefully Simple: Gourmet Meal Kits + Delicious Solutions
Founded in 1995, Tastefully Simple is a direct sales business focused on food and kitchen products. The company founder, Jill Blashack Strahan, has been awarded and recognized for her business model including her induction into the Inc. 500 Hall of Fame. The products offered range from meal kits to mixes, soups, snacks, recipe books, and kitchen products. With such a big line and reputable company, it's clear to see why they're so popular. To become a Tastefully Simple consultant, pay a $39.95 joining fee and purchase an eligible collection (ranging from $84-$200). Consultants can also order additional party supplies such as referral kits and party enhancement tools. Consultants assist party hosts with featuring products and hosting gatherings to showcase recipes and options. Consultants make up to 30 percent commission on sales.
You can read my full review of Tastefully Simple here.
Taste of Gourmet makes delicious Southern food created and taste-tested at the famous Crown Restaurant of Mississippi. Their foods are Speed Scratch, meaning all the mixing, measuring, and prep work is done for you. All you do is put it together and cook. They offer sales kits for $75 to start, which include sample mixes and information to help you help party hosts. There is a minimum monthly requirement to sell $100 in products and consultants are offered a website for $5 per month or $40 annually. Consultants earn between 25-35 percent commission on retail sales.
Who doesn't need a "mini tea break" sometimes? Tealightful helps you host friends and family in a mini tea break, where you can share their line of loose teas, honey sticks, dip and scone mixes, tea pouches, and accessories. Getting started with Tealightful is easy with a $99 startup kit, and Consultants earn 24-40 percent commission on sales. Consultants have their own website where guests can order products after trying some of their delicious samples.
Who doesn't LOVE chocolate?! Become a Curator for The Cocoa Exchange and promote delicious chocolate-based products ranging from sweet to savory. The product line includes Pure Dark, Dove Signature, and Pod + Bean— all part of the Mars family of products. The cocoa is ethically and sustainably sourced, and the product line is diverse (even considering it's all chocolate based). Delight your customers with white chocolate raspberry honey mustard, milk chocolate cookie bites or sea salt caramels. Sell $600 in volume over six months (an average of 1.5 parties) to stay active. Curators can join with a $129 business kit, and they receive 25-40 percent commission on sales. New curators also receive a free 90-day website subscription, with the option to continue for a monthly fee.
The Gourmet Cupboard offers a wide variety of mixes and recipe solutions. The product line includes bread and muffin mixes, salad dressings, soups, side dishes, spreads, slow cooker recipes, and more! With such a diverse product line, representatives can have an easy time making the $100 quota every six months (before June 30th and December 31st). Joining requires a $25 advanced payment, which can later be applied to future orders. New representatives start at the Basic Level where they have a free affiliate website. Representatives receive free products for every $50 spent, and by hosting parties and promoting products, they can earn 5-12 percent commission. Bonuses are available as well. This opportunity is also open to retailers and those running other businesses who would like to promote the products at their shop.
Thrive Life: Freeze-dried, Shelf-Stable Food Storage
Freeze-dried meals may sound strange, but they are shelf-stable for years! Thrive Life offers products great for food storage, but unlike other disaster-preparedness meals, these don't taste like "emergency food." Consultants must secure four new "Q's" per month. Q's are subscribers to the home delivery service through Thrive Life. Consultants can also earn by adding two new consultants per month, who work under their line. For each Q order, Consultants earn between 5-64 percent commission, and for orders placed by other Consultants in their downline, they receive a 10 percent commission.
Traveling Vineyard: Curated Wines from Around the World
Share your love of wines with friends and family by joining the Traveling Vineyard! Traveling Vineyard curates award-winning wines from a variety of vineyards from all around the world. Members of their wine club receive four bottles every other month to enjoy! To get started as a Wine Guide, pay $189 for a Success Kit. Kits include promotional and training materials and access to a network of other Guides. Wine Guides receive their own website to start, and after 90 days Guides are given the option to continue the site for $15.99 per month. There is no other inventory to keep and store other than a 5-bottle tasting kit for wine parties. Wine Guides receive up to 35 percent commission on orders and get access to the latest wine industry news and insider information.
You can read my full review of the Traveling Vineyard here.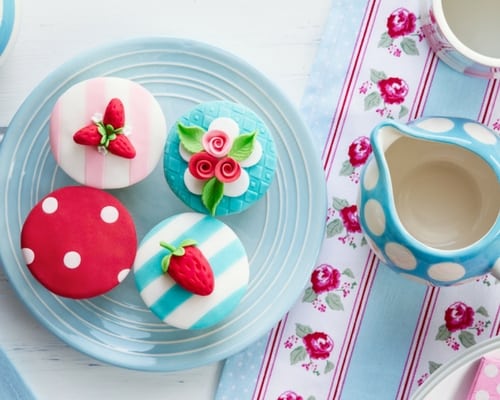 viaONEHOPE Wine: Wine, Coffee (+ Gifts that Give Back)
viaONEHOPE operates under a mission to inspire their entrepreneurs to make an income while making an impact. Their vineyard is in Napa Valley and famous wine mogul, Rob Mondavi Jr., is their primary consulting winemaker. Those who are interested in giving back and joining the movement can become Cause Entrepreneurs with their own home-based business. Cause Entrepreneurs will receive up to a 60 percent CEO discount, including shipping. Ten percent of sales are donated back to the host's cause of choice. Hosts hold wine tastings and receive host packages for $69 or $99 each. CEOs get 25 percent commission on personal sales and earn reward points and more.
Wildtree: Natural, Organic Soup, Sauces, Seasonings, + Mixes
Wildtree uses natural, organic, MSG-free, and non-GMO ingredients in their line of meal preparation mixes. Wildtree features sauces, spices, seasonings, soups, dressing, and mixes. Founded by a mom who was facing the conundrum of how to cook for children with allergies and food sensitivities (and yet, still make meals quickly), this company helps Reps share great food products with others. Representatives receive their own website where they can earn up to a 40 percent commission on sales, plus additional bonuses on team sales. Starter kits begin at $49.95 and to stay active Reps must meet the $350 in minimum sales every four months. Help hosts share freezer-meal planning parties with their friends, prepare dishes and foods in minimal time.
Wines for Humanity: Wine (+ Raising Money to End Homelessness)
Started by Anton Steinhart, Wines for Humanity offers an at-home business opportunity selling wines from around the globe, while helping families who are struggling to make rent and utility payments. Since its inception in 2007, Wines for Humanity has donated over 3.5 million dollars to charity. Currently, Wines for Humanity is open to individuals in 14 states and the cost for their wine advisor kit is $155, with an additional $9.95 monthly fee for your website. Wine Advisors earn 17-20 percent commission on personal sales, and additional bonuses and commissions for building a team.
WineShop at Home: Delicious Wines (+Military Member Support)
WineShop at Home is a Napa Valley business who seeks to give back and support soldiers and military families. Proceeds from their Honor Blend wine go toward assisting injured and fallen soldiers and their families through the organization America's Mighty Warriors. Consultants who join WineShop at Home can promote the Honor Blend and other great wines in wine tastings in host homes. Wine Consultants purchase a sampler kit (starting at $79-$299) with wine tasting tips and tricks. Serve 1oz pours and discuss the wine in tastings, where Consultants receive 20-44 percent commissions. Earnings increase as Consultants build their team.
There are many great beverage and food party plan opportunities for those interested in direct sales. Check out these companies to get started sharing something you're passionate about, whether it's delicious drinks or tasty food!
Please note: While all companies listed are believed to be legit, you must do your due diligence and research the company and opportunity extensively for yourself. Many of these companies are ground floor opportunities (new) which means they don't have a proven track record yet. Be sure to weigh the pros and cons when doing your research.
This page includes affiliate links. Please be aware we only promote advertising from companies that we feel we can legitimately recommend to our readers. Please see our disclosure policy for further information.