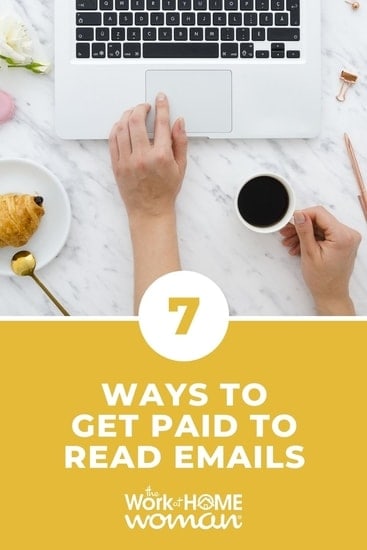 Looking for a quick and flexible way to earn cash? You can now get paid to read emails and start making money online.
If you love to read and want to make extra money, reading emails is an easy way to do just that! Large businesses and brands are always looking for ways to get their latest products, seasonal promotions, and sales emails read by consumers.
Often, these emails don't reach their targeted audiences, and this is where you come in. Start connecting with businesses who simply want their messages read and start getting paid!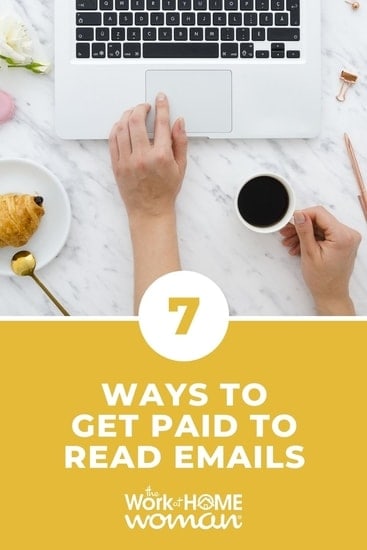 There are many reasons why these micro-jobs are quickly becoming popular among those looking to start earning cash from home.
Here are a few reasons why getting paid to read emails might be a good choice for you:
Flexible work-at-home opportunity: Work from your couch, while traveling, and at any time during the day (or night!)
Accessibility: Use your tablet, laptop, or in some cases, your smartphone.
Earn cash: Many sites pay via PayPal direct deposit.
Ready to earn money simply by opening emails? Below you'll discover some of the best ways you can get paid to read emails.
1. InboxDollars
One of the more popular micro-task sites out there, InboxDollars is a great way to get paid to read emails. Here's an overview of how it works:
Receive offers directly to your email. (Inbox states they don't flood your inbox.)
Get paid cash for reading the email.
Additional earning opportunities are available if you complete the offer in the email.
Aside from getting paid to read emails, InboxDollars has some other opportunities to make money. You can get paid to play games online, watch videos, take surveys, and shop.
InboxDollars also partners with nationally recognized brands such as Target, Netflix, Walmart, and more.
2. Swagbucks
With well over 5 million paid out to its members so far, Swagbucks is one of the most popular platforms for making quick cash. Swagbucks is an easy way to earn money by reading emails, watching movie trailers, taking paid surveys, and more.
Swagbucks works using a point-based system where every $5 is equal to 100 in Swagbucks (or SB).
There are some slight variations in point values, but overall, this is how points are distributed. To get emails via Swagbucks, you'll need to check your mail through your Swagbucks dashboard. Just watch for the "Click and Earn" emails.
After earning points, you can redeem your points for cash in your PayPal account or exchange them for gift cards from popular sites such as Amazon, Walmart, and more!
3. QuickRewards.net
QuickRewards.net is primarily a survey site, but they will also pay you for signing up for offers from their partners. These offers include signing up for email newsletters, quotes on services, trial offers, coupons, and more! Other ways to earn include playing games and watching videos.
You can get paid via gift card, PayPal, or rewards point. The QuickRewards point system will net you $0.01 per 100 points. These points can be cashed out via PayPayl at any time; no minimum balance is required!
4. MyPoints
This site uses a point system for paying its members to read emails. With MyPoints, you'll earn 5 points for every email you open and link you click.
Earn additional points through the MyPoints Point Perks by redeeming codes found through the MyPoints site. This is another great way to earn more points to cash in.
5. UniqPaid.com
Advertisers partner with UniqPaid to get their content, deals, and offers in front of your eyes. There are lots of ways to get paid with UniqPaid, including reading emails, completing surveys, shopping online, and more! Pay depends on which task you complete but is generally around $0.05-$1.50 per task. You can get paid via Visa, Mastercard, PayPal, Bitcoin, or check. While there is a $5 minimum balance to get paid by check, there is no minimum balance required to cash out your rewards via PayPal.
6. Vindale Research
To get paid to read emails from Vindale, opt-in, open, and view paid promotional messages. It's really that simple!
Vindale, which is similar to InboxDollars, pays cash (no point system!) to its members for their feedback on consumer brands.
Vindale has other opportunities to get paid. Grab $5 in your account for referring a friend. Plus, you can earn money for testing products and taking surveys.
Get cash payments sent directly to your PayPal account.
7. SBKC Center
OK, so this one doesn't QUITE pay you for reading emails, but it's pretty close! SBKC Center is an organization that conducts studies on trends in direct marketing, and they need your junk email and mail for their research. Sign up to become a Consumer Panelist with SBKC and just forward along your spam and junk mail to get paid! The pay is roughly $20 every 6 to 10 weeks, and there are additional opportunities to earn more by taking surveys, referring friends, or being a business owner.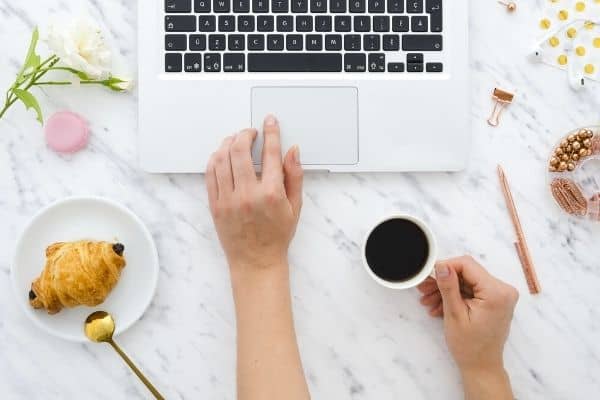 Conclusion
With so many companies needing your help, there are multiple opportunities for you to get paid to read emails! To capitalize and find even more success with these money-making opportunities, here are a few pointers:
Create an email specifically for these micro-jobs to avoid an influx of emails in your personal inbox.
Sign up for more than one of these sites to earn more for reading emails.
Sign up for other promotional offers through the emails sent to you to make additional cash.
Do you get paid for reading emails or for any other micro tasks? Drop us a line below and let us know about your experience! Questions about working from home? Let us know! We would love to hear from you.