Julie Anne Jones is a direct sales corporate consultant and trainer, an ICF accredited life and business coach, and the CEO of Julie Anne Jones, Inc. Read on to see how she turned her direct sales career into a direct sales coaching business.
How many children do you have?
Two (Samuel is 14 and Eli is 11).
How many hours do you work a week?
Forty, sometimes more.
Tell us about your company and how you got started.
My company, Julie Anne Jones, Inc., started in February of 2006. Our goal is to support direct sellers with tools to improve their booking, selling, recruiting, leadership, organizational, and self-development results. When I started the company, I was working for another speaker and coaching direct sellers. I developed my training and support materials based on my seven years of experience as a direct seller and my coaching training.
How do you manage all of your personal and business activities?
Since I teach organizational and time management skills as part of my program, I utilize the skills I teach to stay on track in my business and personal life. I work a set schedule and make sure I exercise, meditate, and journal before going to work every morning. I find that it actually makes me more productive once I do sit down to work. I use Outlook and schedule my tasks as well as follow-up with clients and potential clients.
My work activity consists predominantly of producing content and staying active in social media forums (like Facebook and Twitter). I produce a blog post three times a week, a weekly "Tip of the Week," and a monthly newsletter. I also do several online trainings, and modular courses each month.
I also have a full-time business manager, and she has an administrative assistant. We work together to make sure that our customers are supported, and things run smoothly.
What has been your biggest business struggle?
Two things:
First, juggling all the things for which I'm responsible (and for the first two years, that was everything since I was a one-woman show). I'm a single mom, so keeping my kids on track and being responsible for running the company can be a challenge, especially when I'm traveling and training.
Second, for me, it's got to be delegation. Since I did run everything myself, in the beginning, turning over chunks of responsibility now that I do have a staff has been a challenge. I'm getting better at it, but still, take on far too many tasks that should be delegated to someone else. It often just feels easier to take care of things myself than to take the time to train someone else around how to do them.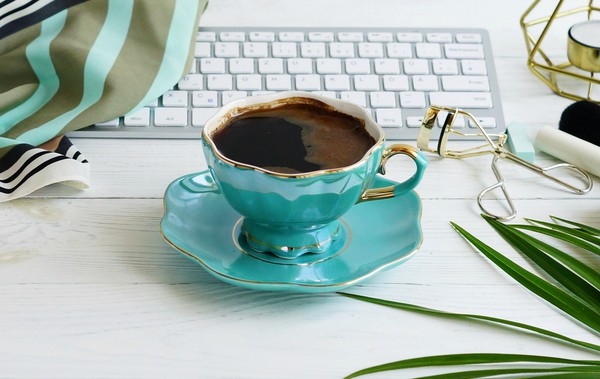 What advice would you give to a new direct sales consultant?
It's critical that you keep a balance between your business and family/home life when you work-from-home. People often ask me how I stay disciplined enough to actually work-from-home, and it always makes me laugh. It's not the going to work that's the problem; it's the stopping!
As entrepreneurs, we can easily see too many things that need to be done and then sacrifice our family time to get them done. When you work for yourself, there's no one there to tell you to stop working and go home. That combined with the fact that your office is in your home makes it way too easy to slip into the office and work at times when you would never do that if you reported to a traditional job in an office situation.
I recommend putting an "open and closed" sign on your door and display the closed sign with the door closed when you're not working. I also think it's important to create a schedule and then share that schedule with your family. My kids know that if I'm in my office working and it's outside my office hours, they have my permission to come in and ask me to stop working. Kids are awesome accountability partners, so if you're brave enough to ask them to support you, they'll be pleased as can be to accommodate!
Thanks to Julie for sharing your tips for success!