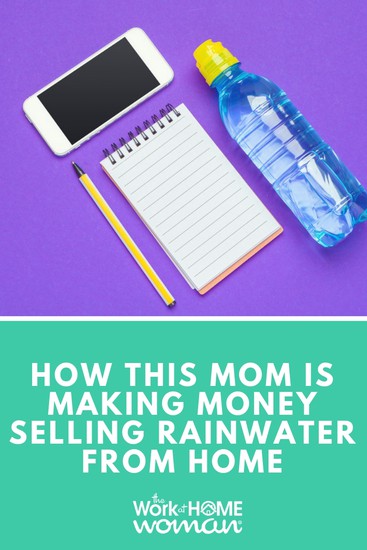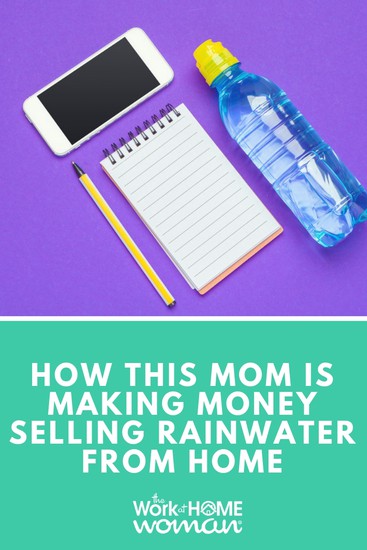 Laura Pressley is a wife, mom, grandmother, and advocate that lives in Austin, Texas. As a semiconductor technology professional and active community leader, she's taken many opportunities to usher in real change in her community.
Read on to see how this mom's journey to wellness led her to start selling rainwater from home!
What led you to start selling rainwater from home?
In 2007, I co-founded the Austin-based company, Pure Rain, Bottled Rain Water. I've developed it to provide the cleanest, pure, and chemical-free drinking water to health-conscious and chemically sensitive consumers.
Our rainwater is captured in Oregon before it touches the ground and is ultra-purified with reverse osmosis, activated charcoal, and ozonation. The result is the purest and chemical-free bottled water on the market.
Pure Rain is available in all of the Central Market stores in Texas, in Whole Foods in Austin and Houston, Peoples Pharmacy, Brave New Books, and we're expanding across Texas. One of Pure Rain's most important missions is to educate consumers about the impact that trace amounts of chemicals, in our tap water, and other bottled waters, have on our family's health.
I invested and co-founded Pure Rain, Bottled Rain Water because I'd become sick with thyroid and allergy problems and was looking for natural solutions vs. using prescription medications. To elaborate, ten years ago, I was diagnosed with an autoimmune disease, tested positive for Hashimoto's Thyroiditis, and was placed on thyroid and allergy medication.
After being on a number of pharmaceuticals and suffering from side effects, I was on a mission to find natural health remedies. My search began with eating organic foods, and my health improved somewhat but not where I thought it should be. Then, I realized that we drink more water and fluids than we eat food; and come to find out, there was not a category for organic, chemical-free, bottled water.
After doing some research on suspected environmental causes for my Hashimoto's and hypothyroidism, we tested our tap water and found a myriad of chemicals such as fluoride, coliform bacteria, sulfates, and chloroform. This was a huge find. I searched for the best and purest drinking water. After doing a lot of research and testing of purified rainwater, we were amazed at how clean and chemical-free it was compared to other water products. It was amazing!
Over the past three years, all I've drank is Pure Rain. The great news is that I'm off and have stayed off all my thyroid and allergy medications. We don't really understand what trace amounts of chemicals such as fluoride, chlorine, chloroform, nitrates, and metals in our drinking water do to slowly degrade our health.
Early on in our company's development, we worked with several rainwater suppliers in Texas and Oregon to bring purified rainwater to the organic and natural food markets. That's how Pure Rain Bottled Rain Water got started and why it's still here today.
At Pure Rain, we believe our water is the absolute most important thing we put into our bodies, and it needs to be the purest possible.
Volunteer and Community Work:
On the community side, my service includes being on several Austin area non-profit boards such as the Women's Advocacy Project, SafePlace—the Travis County Battered Women's and Rape Survivors Shelter, and DiscoverHope Fund.
I was fortunate to appear on the CBS Early Show, Good Morning Austin, and have testified to the Texas Senate and Texas House Legislative Committees regarding the need for increased funding for the victims of domestic violence and the shelters that assist them. I've also volunteered as a speaker on behalf of the Texas Council on Family Violence, the National Domestic Violence Hotline, and the Houston Area Women's Center.
Most recently, I volunteer on the Steering Committee of Fluoride Free Austin and am working with countless medical, dental and scientific professionals to educated Austin's City Council on the dangerous health effects of fluoridation of tap water with the ultimate goal ceasing the addition of fluoride into Austin's public water supply.
What did you do before launching your own business?
Before Starting Pure Rain:
The most important thing that really helped me launch Pure Rain is that I majored in chemistry right out of high school. I got my Bachelor's of Science in Chemistry from the University of Houston and subsequently earned my Ph.D. in Chemistry from the University of Texas at Austin. The good news is that there is a lot of chemistry involved in purifying rainwater. So, I'm so lucky to have had chemistry as my area of study and expertise over the last 35 years. Who knew I would use it like I am today.
In short, after earning my Ph.D., I worked as an engineer and manager in the semiconductor industry for over 17 years in Austin, Texas, at Motorola, AMD, and Freescale. I've also co-authored patents and technical publications on semiconductor device engineering.
The good news is that all of my experiences in semiconductor chip development and yield improvement helped me learn about the trace levels of contaminants that are in water, and how they are harmful not only to computer chips but more importantly, to humans. These experiences enabled me to optimize the purification processes of our Pure Rain and have the highest quality expectations for our Pure Rain Bottled Rain Water over and above any competitor.
How many hours do you work a week and how much is spent in your home office?
I work about 50 hours per week and spend about 20 hours in my home office. The majority of my time is spent working directly with our wholesalers and their customers. We do demonstrations at stores and have the opportunity to talk with our end customers, which are primarily women and mothers who are shopping for the best food and beverage products for their families.
Children love our rainwater because they are super sensitive to taste and can taste the trace chemicals that are in our tap water and other bottled water products. I love doing the all-day demonstrations because I get to talk with children and get their wonderful words about how our Pure Rain tastes compared to other waters.
How would you rate your success?
I'd rate the success of Pure Rain as good. We're fortunate to have organic food market leaders such as Whole Foods and Central Market as our customers. They're tough cookies, to say the least. Their level of expectations are incredibly high, but we're up to the challenges they bring to the table!
What advice would you give to a new entrepreneur?
The advice I'd give a new entrepreneur is that you have to believe in your product or business 100 percent. There are a lot of struggles and challenges that come with building your own business and the passion you have will guide you through the difficult times.
Also, there are a lot of technical and detailed issues associated with the food and beverage industry. One needs to have the technical background to understand the risks and pitfalls that are around when it comes to the incredible responsibility that comes with providing nourishing food and beverages to families.
Thanks to Laura Pressley for sharing her story!
You'll Also Love These Posts:
Studies have shown if you like this blog post — you will also love the following articles.