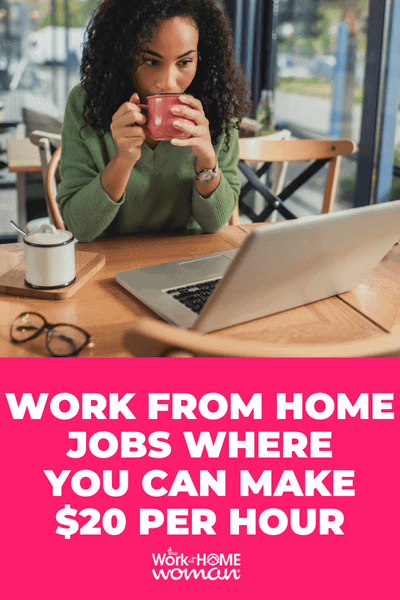 Are you looking for work-from-home jobs that pay at least $20 per hour? You're in luck; we have a list of jobs that pay competitive wages!
Working from home can save you lots of money when it comes to your commute, as well as those tempting stops to get coffee on your way to work. However, this doesn't mean you have to settle for a low-paying remote job either.
Many work-from-home jobs pay well over minimum wage. Like any job, you may need specific credentials and experience to apply, but you can also find entry-level opportunities that will pay generously to start.
Here are 15 work-from-home jobs where you can make $20 per hour or more!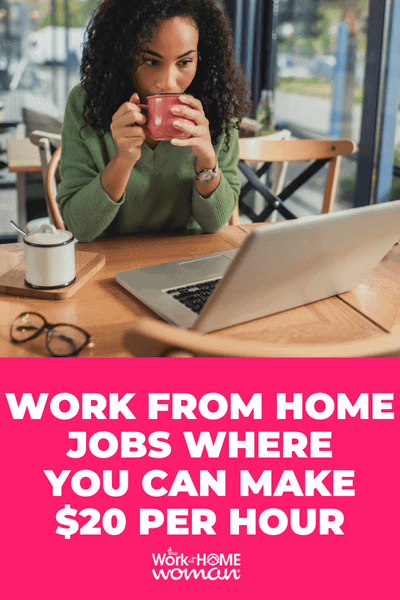 1. PhoneBurner
PhoneBurner is a software company that hires full-time work-from-home customer service representatives. In this position, you'll respond to customer queries via chat, email, and phone. Depending on your experience, you'll earn $17-$20 per hour!
For these positions, you'll need to be based in the US, have excellent communication skills, have two years of prior experience, and be familiar with Zendesk and chat programs like Intercom.
PhoneBurner also hires remote workers in engineering, design, and marketing. You can check out all of their work-from-home job listings here.
Related content: Virtual Call Center Jobs: Get Paid to Talk on the Phone
2. Manhattan Prep
Manhattan Prep hires online tutors to help students prepare for important tests like the GMAT, GRE, and LSAT exams. They provide a curriculum that you can alter or enhance as you see fit. Tutors earn between $106-$116 per hour plus end-of-year bonuses.
You can also choose to teach for as little as three hours per week. Manhattan Prep is not always hiring, so it's best to keep an eye on their site and email your resume if you're interested in future opportunities.
Related content: Work-From-Home With These Online Teaching Jobs
3. Worxbee
If you're looking for a work-from-home job that pays over $20 per hour, check out Worxbee!
Worxbee hires virtual executive assistants who have at least ten years of experience. For these positions, you must live in the US and be able to work 15 hours per week during normal business hours. In this role, you'll work as an independent contractor, but you'll earn $26 per hour! Having experience in travel booking, marketing, copy editing, social media management, website management, or graphic design is a plus!
4. Customer Advocate, Engineering, and Marketing Jobs with Buffer
Buffer is a social media scheduling tool, employing more than 85 people across several countries. Working for Buffer involves lots of great benefits like:
A 401(k) match
Profit-sharing
Three months of maternity leave
Three weeks of paid vacation
Free books and Kindle
Health insurance
4-day work weeks
And more
Buffer provides transparent salary information for positions right on their website. They offer remote marketing, customer advocate, and product engineering roles from time to time, so keep an eye out via the Careers page to see which opportunities are available given your experience.
Related content: Marketing Jobs That Can Be Done From Home
5. Carenet Remote Nursing
If you are a registered nurse (RN) residing in the US with at least three years of experience, you may be qualified for Carenet's work-from-home nursing position. This is a full-time job that provides two to three weeks of training. You'll be responsible for communicating with patients online and over the phone.
Helping people as a nurse does not always have to be limited to on-site care. If you want to keep up with your nursing skills but work remotely, consider learning more and applying here. According to Salary.com, Carenet pays nurses an average of $30.83 per hour!
Related content: The Best Work-at-Home Jobs for Nurses
6. Rev
Like to type? Rev is one of the top resources for accurate transcription, subtitling, and captioning services. This is also a great company to jumpstart your work-from-home transcription career with.
Rev pays between $0.30-$1.10 per audio minute for transcription work and $0.54-$1.10 per audio/video minute for captioning. Know how to write subtitles in a foreign language? You can get paid anywhere from $1.50-$3.00 per audio/video minute. At this rate, you can easily earn $20 per hour or more if you work efficiently and your work is accurate.
It's important to pay attention to how transcription and captioning jobs pay since many offer a fixed rate per audio or video minute. This means you don't get paid for how much time you spend doing the work. Instead, you get paid based on the length of the audio or video. If you get paid $20 per 'audio hour' but it takes you three to four hours to transcribe a file, you only make around $5 per hour. Luckily, Rev's rates are much better than that.
To get started, you'll need to apply and take an English language and grammar quiz. Then, submit a transcription sample, and if it's approved, you can start working on projects immediately. Rev pays weekly via PayPal for work you completed the previous week.
7. 10up
Web development and digital engineering jobs always pay well. The best part is that you get to do all your work on a computer which makes this an excellent remote work opportunity. 10up is a web development company that allows employees to work from home.
They often hire web engineers, front-end developers, UX designers, and client strategists. Requirements vary for each position, but based on the job descriptions; it seems like they value experience and relevant samples of your work over a professional degree. Salaries range anywhere from $53,652 for admin roles, $89,065 for IT roles, and $120,326 for jobs in the product development department.
Related content: 18 Remote Engineering Jobs and Alternative Career Paths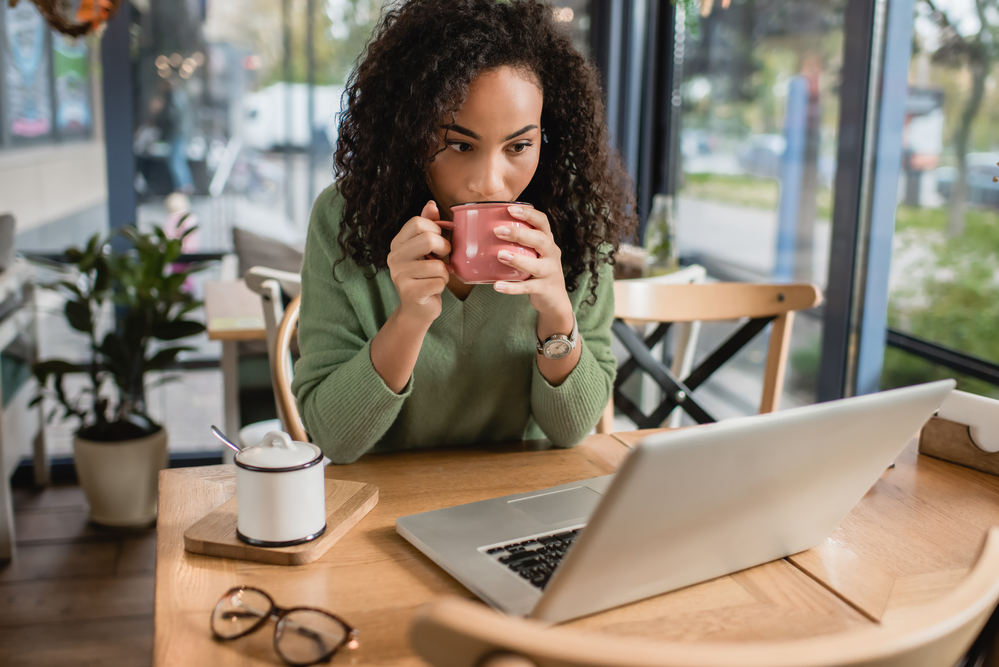 8. Boldly Virtual Assistant Jobs
Boldly hires executive assistants, admin and marketing assistants, and legal assistants from 48 US states and the UK. What's nice about Boldly is positions are W2, they come with benefits like paid holidays, and they are completely flexible in terms of scheduling.
You must have seven years of experience, but the pay starts at $22 per hour (£17 in the UK), and there are opportunities for growth and pay raises.
9. Zirtual
Zirtual hires independent contractors from the US to work as virtual executive assistants. Hours of operation are 9-6, Monday-Friday, either east coast or west coast service hours. Positions are location-dependent (at the time of writing, they hired individuals from Dallas, Memphis, Spokane, and Minneapolis). Virtual assistants are paid 47% of their client's monthly plans, which average $3,000-$3,500 per month or $18.75-$21.87 per hour!
You'll need seven years of experience or a college degree with four years of experience for these positions. You should possess excellent communication skills, be web and tech-savvy, and have knowledge of platforms like Google Suite, Google Calendar, Slack, Asana, CRM platforms, Hootsuite, WordPress, and be able to type 50 words per minute.
10. Equivity
Equivity hires US-based virtual assistants, paralegals, meeting and scheduling coordinators, marketing assistants, and estate planning paralegals. Positions are part-time, and most positions require you to work 9-5 Monday-Friday. Starting pay is $22 per hour, and you're hired as a W2 employee.
All positions require a bachelor's degree and at least three years of experience. You should possess excellent communication skills, be detail-oriented, and be web and tech-savvy.
Related content: How to Work From Home as a Virtual Assistant
11. GitHub
GitHub is a development platform that hires remote employees from the US, Canada, Europe, Australia, New Zealand, India, and Japan. For these online jobs, you'll need to have experience, and they currently hire in the areas of:
Business Systems
Design
Engineering
Executive
HR
Legal
Marketing
Operations
Product
Sales Security
Support
GitHub offers its employees a wide variety of benefits, including a home office stipend, a wellness stipend, flexible paid time off, a retirement plan, and competitive pay. For most US-based roles, they include a salary range for each position.
Here is a sample of what you can earn at GitHub:
IT Site Reliability Engineer – $90,700-$192,400
Marketing Manager – $49,000-$124,800
Product Manager – $129,500-$171,400
12. BELAY
If you have experience as a bookkeeper, social media manager, virtual assistant, or website specialist, you can earn over $20 per hour providing freelance services from home with BELAY!
To contract with BELAY, you must live in the US (they do not hire in California, Montana, New Jersey, New York, or Pennsylvania), have your own computer, be available to work during normal business hours, and pass a background check. According to Glassdoor, the average pay for these roles is $22-$32 per hour. Because you'll be working as an independent contractor, you'll need to set aside money for quarterly self-employment taxes.
13. Wheel – Remote Jobs in the Medical Field
Wheel hires US-based healthcare professionals to provide telehealth services from home. For these flexible work-from-home jobs, you must have the appropriate licenses for your profession. Wheel currently hires physicians, nurse practitioners, registered nurses, and behavioral health specialists. For these independent contracting roles, you must have prior work experience and the availability to work at least 23 hours per week.
It's unclear how much doctors and nurse practitioners earn per hour, but RNs will make $29-36 per hour, and behavioral health specialists earn $50-$85 per session. With Wheel, you'll have a flexible schedule since shifts are available 365 days a year, day and night.
14. Robert Half
If you're looking for a work-from-home job in the administrative, customer service, finance, legal, marketing, creative, or technology fields, check out the staffing agency, Robert Half. On their site, you can find temporary, permanent, and temp to permanent roles, both in-person and remote. One thing I like about Robert Half is that most of their job postings include pay rates, making finding jobs that pay $20 per hour easier!
Here is a sample of jobs listed on their site:
Bookkeeper – $23.75-$27.50 per hour
Data Entry Clerk – $20-$24 per hour
Freelance Writer – $23-$27 per hour
Proofreader – $38-$44 per hour
Medical Coding and Billing – $23.75-$27.50 per hour
15. MetLife
The insurance giant, MetLife, hires a wide variety of remote workers, and most positions pay $20 per hour or more! Most roles require prior work experience, and you'll need to be based in the US. MetLife currently hires work-from-home employees in the following specialties:
Actuarial and Underwriting
Claims
Communications
Corporate
Customer Service and Operations
Finance
Investments
Marketing
Operations
Sales
Senior Leadership
Technology
University
Some positions are location-dependent, so you'll need to verify location requirements within the job posting. Most job descriptions include the annual salary range for the role, and full-time positions come with many benefits.
Here are some of the positions they are hiring for and how much you'll make:
Account Executive – up to $89,400
Customer Care Advocate – $20 per hour
HRIS Consultant -$71,700-$95,600
Conclusion
Working from home and earning $20 per hour has never been easier. Yes, you'll need to qualify for the particular remote job of your choice, but it's best to start exploring your options now. That way, whether you're looking to work full-time to support your family or simply want to earn more per hour with a part-time job, you know where to start your search.
Do you know of a work-from-home job that pays $20 per hour? Drop us a note; we'd love to hear from you!
Originally published May 31, 2021. Content updated August 2021.