Elaine Rau lost her job, her home, and her brother-in-law all in one week. Stuck in a developing country, she had to come up with a solution ASAP. So, she started LadyBossBlogger.com to help her learn how to make money online.
Since its conception, LadyBossBlogger has garnered a massive audience of 200K+ followers in less than three years. It's a blog that helps entrepreneurs learn how to start, grow, and scale their online businesses and influence. Elaine has been featured in 300+ magazines, books, and publications and is a lifestyle and blogging influencer.
How did you get involved in being a social media influencer?
After one year of blogging, I was interviewed on the Huffington Post. Once that article went up, people started asking me more personal questions via email – they wanted to know WHO the "lady boss blogger" was, so I started posting on Instagram daily to showcase my travels and interests.
In doing so, I started getting called an influencer because my posts also attracted brands' attention, that is when I started getting sponsored post deals. People then started asking me how I was able to monetize my Instagram, so I wrote a course to help them learn how to do it too.
What are the top three ways you're earning money?
Sponsored blog + influencer posts
What marketing strategies have worked well for you?
Email marketing has helped me automate my systems and sell my courses on autopilot. Another great marketing strategy has been leveraging Instagram to showcase to my audience that I practice what I preach.
I teach people how to monetize their Instagram profiles, and I post a sponsored post almost every single day, which in turn has helped me sell lots of courses and get more brand deals at the same time.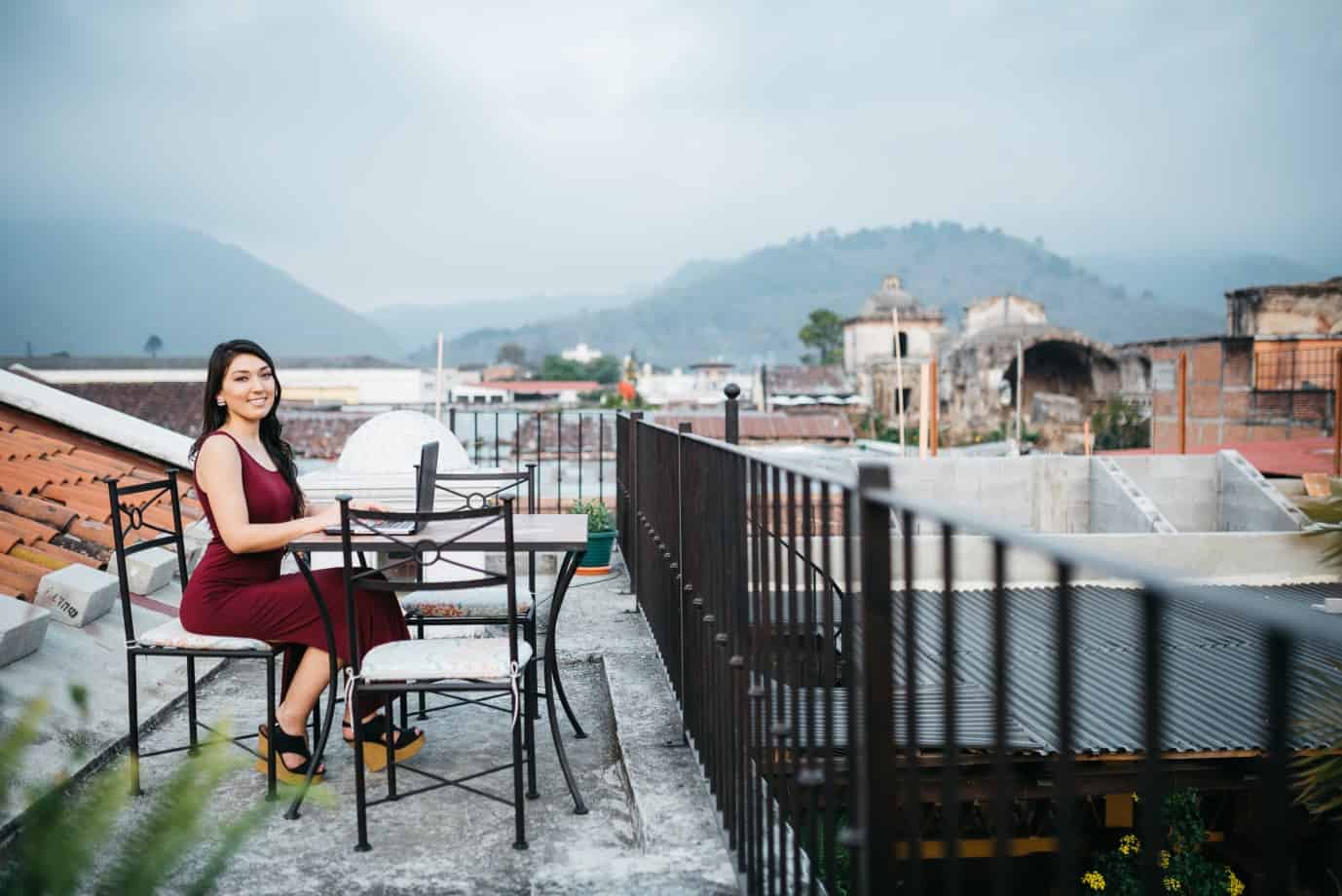 What tips do you have for growing your Instagram audience?
The most important yet simple thing you do can do is post daily. Not only will the algorithm favor you, but you will also gain trust from your audience because of your consistency in showing up for them every single day.
Another thing to keep in mind is that your content should either: INSPIRE, MOTIVATE, or EDUCATE. This is what makes a valuable feed. You want to make sure people FEEL GOOD after visiting your profile; This is what garners likes and follows, which ultimately turn into fans.
Always focus on what you can give to your audience, such as an honest product review to help them make a purchasing decision, a daily laugh or smile through your witty captions, or motivation to keep up their fitness goals by seeing your consistency.
How much of your business do you outsource?
Instead of outsourcing, I prefer to hire and train interns to help accomplish certain tasks. It is fulfilling for me to not only grow my own company but also to help women in college gain the entrepreneurial skills they aren't taught in school.
The mission of LadyBossBlogger is to educate the next generation of women to be who they want to be by having the right education to do so. If you're interested in interning, check out the application process.

What has been your biggest challenge as a blogging influencer?
Niching down. I have a lot of interests, as do a lot of other people, but the more I've posted, the more I was able to naturally niche down to mostly posting about beauty, technology, and travel.
The more you post, the more you'll gravitate toward posting about particular topics. For example, beauty is a huge niche, but I mainly post about skincare and haircare instead of makeup on my Instagram.
What are your favorite Instagram apps and tools?
I love using Planoly to help me post automatically and to help me see how my posts will look like in my feed.
I also use Photoshop to edit all my backgrounds to a bright, vibrant color to differentiate my feed from other influencers' brands.
I use InShot to edit all of the one-minute videos that I post about my product reviews so I can keep everything on my phone and not have to transfer files to my computer.
Thanks to Elaine for sharing her success story!
If you ready to start a blog — be sure to grab my free 28-page blogging e-book here — it will help you with everything you need to know.