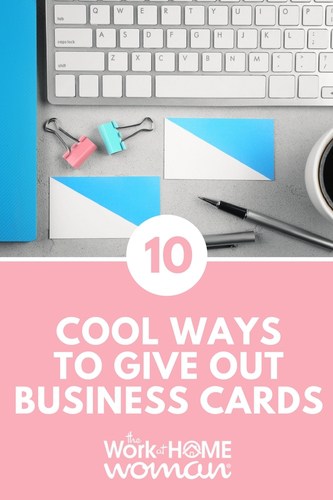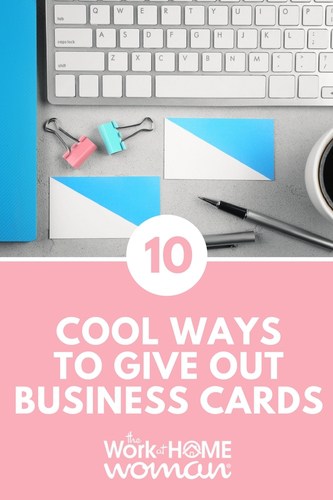 We've researched and read countless amounts of tips on how to get your business cards seen. With so much information at our disposal, it's no wonder we don't know where to start.
Here is a small compilation of all the very cool ways of distributing your business cards.
1. Drop it Like it's Hot
Don't just hand your cards out – DROP THEM! Living in a major city like New York, San Francisco, or San Jose, you have an advantage. With millions of people walking through these city streets and riding on public transportation, you have a HUGE marketing hub at your disposal. So, when you're taking that subway or bus and manage to get a seat, drop your card on the seat. When you get up, the person next to you will take a peek at what's been left behind.
2. Can I Pencil You In?
Get your business card on a pen. Next time you are at a bank – whether using the ATM or a teller – use your own pen. But don't take it with you. People love pens, and when they see one just laying there, they'll want to keep it. Then every time they go to grab a pen, they'll be reminded of your business.
3. Check Please ✔️
We all go out to eat so often, why not make your credit or debit card do double duty, by getting it branded for your business. Every time you go to pay the check, individuals will get sight of your business. Those who are interested may even ask you for further details or your business card.
4. Uber Anyone?
Next time you need to grab an Uber or taxi, drop your business card in the seat. Drivers usually don't clean their cars out until the end of their shift – so your card will be sitting pretty for a while.
5. Checking Out
People tend to be bored when they are waiting in a checkout line. They will start to look around for things to look at – hence why they place the magazines here. Leave your cards in a little stack so people will be tempted to grab one.
6. Don't Leave Home Without Them
Never leave home without them. You'll be surprised who you may run into. Before walking out the door, make sure your business cards are part of your stepping out checklist. Any chance encounter could turn into a business deal, so always be prepared.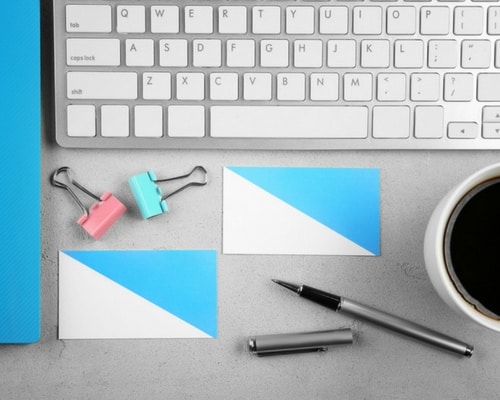 7. Pay Your Bills
I know, I know. Most people pay their bills now online, but if you are the exception and you still mail in those checks, why not include your business logo and slogan on your checks. Paper bills contain advertisements, so counter-advertise your business when they open up the envelope. The person who opens your envelope might just need the services and products that you're providing.
8. Play Nice in the Sandbox
Whenever you give out a business card, ask for one in return. Not only is this considered business card etiquette but it can make the person feel important. Also, take a minute to look at it in front of the person, as is with human nature, they'll reciprocate.
9. "To Thy Friend Be True" 



Give the cards to anyone who will take them. Friends, family members, your local shops that have known you for years. If they love you, they'll be walking billboards and free advertisement. People love to help and feel like they are a part of something. Anytime someone mentions a service they need that you provide, they will instantly think of you and jump at the chance to give out your cards.
10. Fasten Your Seat Belts
Airports are one of the biggest marketing hubs to promote your business. People are usually looking for something to read or do, at times, work on their own businesses, writing emails, etc. You can "drop" your card at waiting areas, the food court, magazine newsstand, and many more. This is free and easy marketing. You can also network with anyone and give your cards out to people. While they wait, they may want to learn about what you do!
Do you have a unique way of distributing your business cards? Drop us a note, we'd love to hear from you!
You'll Also Love These Posts:
Studies have shown if you like this blog post — you will also love the following articles. I handpicked them just for you!
Interior Designer, Event Planner, and a Marketing Director for Gsting Labs all wrapped into one! Khloe Gadson started her company, KG STYLE DESIGNS with not only her love of interior design and event planning but her love for affordability. Growing up, she always wanted to have the best things for her home but they were always so expensive. After knowing that her neighbor had redone her apartment at an expensive cost of 10k, she sought out to start a company that caters to those who don't have $10,000 to throw around. Khloe works with contractors and other companies to not only bring exceptional design but affordable design too.