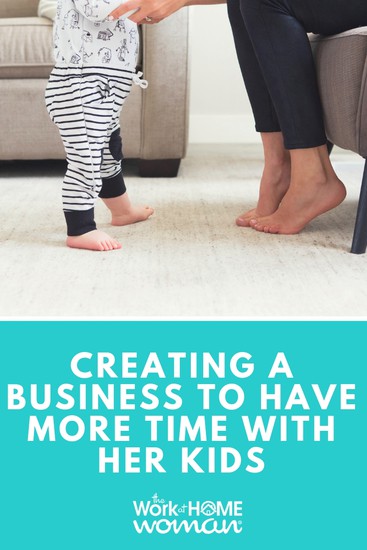 Andrea Schulle is the owner of Andris Media Group, a full-service communications firm in Austin, Texas. She is a wildly creative marketer with an eye for details who understands the power of good communications in helping your business gain a competitive edge.
Do you work-at-home?
Yes!
How many children do you have?
Two.
How many hours do you work a week?
15 to 20 hours.
Tell us a little bit about Andris Media Group and your services and how you got started.
Andris Media Group started as a way for me to be home with my kiddos, keep my brain thinking about something other than Disney, interact with other professionals, and contribute fiscally to our family.
We offer full-service communications programs ranging from communications strategy and budgeting to specific communications programs such as PR, graphic design, social media programs, website redesign, and event planning.
Do you have any special training?
I have a degree in Advertising from UT and have taken many workshops, online courses, continuing ed classes, etc. I never stop learning.
Give us an example of how you landed one of your first clients.
When I decided to strike out on my own, I spent a year working for a local book publicist company while I spent time networking and building clientele. All of my clients have come from referrals from colleagues or current/past clients.
How do you minimize income peaks and valleys?
That is the one million dollar question. Sometimes it's hard, to be honest. The best thing you can do is make a point to keep your connections active. I don't mean traditional networking, rather keeping in touch with people – having coffees, lunches, drop them a quick hello text/email. It helps keep your name top of mind. Of course, you should always try to have a nest egg ready as well.
How would you rate your success from 0 – 10?
Interesting question, Holly. I have a hard time qualifying that with a number because I feel that I have been extremely successful at starting a business that fits with our current needs. That being said, there is always room for growth and ways to improve. So while I would like to say "10!", I don't feel that anybody should because then they are leaving no room for growth and improvement. Let's give it an 8. :)
How do you manage all of your personal and business activities?
Sometimes by the seat of my pants and my two calendars: iPhone and wall. I have also learned to set boundaries and create time for each. Sometimes they overlap, but I try to not let that happen.
What has been your biggest business struggle?
Finding the time and money to network. Social media has really changed all of that for me. In the past 6 months, my network has exploded and I only see it growing from here!
What advice would you give to a new entrepreneur?
1.) You cannot be afraid to just jump but know when to, and don't be afraid to, reach out and ask for help.
2.) Don't be afraid to make changes/adjustments
3.) Think creatively and out of the box: look for a problem and be that solution!
How has your business evolved over the years?
I have gone from 100% freelancing to taking a PT contract to going back to 100% freelancing. I have also adjusted my services some to trend with the uptick in digital marketing. The one thing I have not negotiated on is the amount of time I spend working – if anything, I have created larger boundaries as the years go on.
Thanks to Andrea for sharing her story!