Every single day, you might ask yourself "What else can I do to improve my blog?"
Great content, simple and creative website design, pictures with Alt text, niche-based keywords—unbelievably, sometimes these aren't enough to boost your blog to the top of search engine rankings.
So, what will?
I'm sure you will have heard of social media. It is currently the biggest trend among Internet users, and it's not just for teens and kids, but for everyone. If you want a thriving fan base for your blog, you should start learning about it, if you haven't already.
Here are 7 Social Media Tricks for Bloggers:
1. Add Social Media Widgets
Everyone loves these little social sharing boxes. And what's not to like? They conveniently connect our blogs to the social power of the internet.
But first …
What are social media widgets?
These include icons that link to your social network profiles like your Twitter Page, Facebook Page, or YouTube Channel. They can be buttons on your blog, which allow your readers to tweet, share, pin, or bookmark your page on social networking sites. They can also feature live Twitter feeds from your account and thumbnails of your Facebook fans, plus a Like button for your readers.
How are these useful?
They are highly convenient for your blog readers. They do not have to transfer from one window to another just to share your post or page to their social media accounts. They can continue reading your posts while sharing your blog's info to their virtual friends.
Related Content: How to Start a Blog and Make Money Blogging
2. Be Shareable
After making sure that your readers can share your content online, focus on making them want to.
First, what is your main topic—sports, travel, fitness, films and TV, fashion, business, homes and lifestyle, cars? Analyze your blog's main niche and do a thorough research of the most trending issues related to it.
Second, write posts that circulate around those topics. Most of your readers would want to read about the latest issues concerning their interests. Just be sure to present your point in a new light; after all, there is no such thing as a boring or overly-used topic.
Lastly, encourage comments. Ask your readers what they thought of the article, what their views are, and if they agree with you. The more interactive you are, the more likely they will want to share your blog posts online.
3. Utilize Link Shorteners
Use them even if you don't have to.
If you are using your social media accounts to broadcast your newly published articles, use link shorteners like bitly.com, and Clkim. These conveniently shorten long URLs, which is important for social media sites like Twitter where you have a character limit per tweet.
But if you want to skip this part altogether, you can just edit your post's URL before you publish it. Make sure that the title includes a significant keyword for your niche so that search crawlers can easily index your pages. Plus, it'll be easier for your readers to remember.
4. Be Consistent with Your Blog's Image
The best way to do this is to use your blog's title as username/display name of your social media accounts. Remember, consistency is always the key toward catching and keeping the interest of your readers.
You should also use the same voice when tweeting, sharing, or updating your social media accounts. Simply think of your blog as a business. To improve your image and to increase your market prospects, you need to be consistent when it comes to audience interaction.
5. Use the Most Effective Platforms
Lately, we have been bombarded with the proliferation of different social networking and sharing platforms. But because there are so many, how will you know which ones to feature on your blog widgets?
Obviously, you should include the most effective ones. Here are some of them …
Facebook:
Hosts about 2.23 billion users monthly
Totals 700 billion minutes of usage each month
Twitter:
Feeds more than 6,000 tweets every second, averaging to almost 500 million tweets each day
Has more than 336 million monthly active users
YouTube:
LinkedIn:
Has 260 million members in over 200 countries all over the world
Hosts almost 1 million LinkedIn groups
Pinterest:
Pinterest hosts more than 250 million active monthly users
Drives more referral traffic than Google+, LinkedIn, and YouTube combined
Is in the top ten most popular social networking site based on the number of monthly active users
Use all of these platforms and display them prominently as social sharing widgets.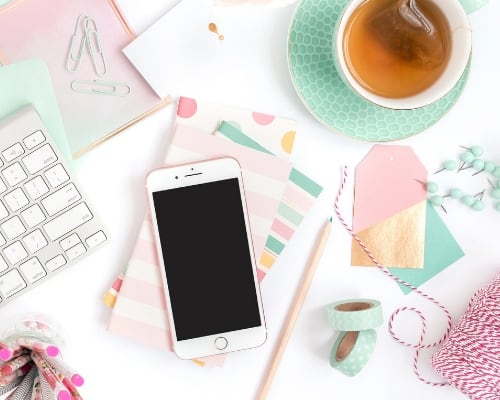 6. Join Networks and Forums
If you want to know about the latest trends, don't just settle for reading newspapers and updates from other blogs. Perform some research yourself by joining online forums.
These are great sources of information for whatever niche you write about. You'll get readers' opinions and suggestions regarding an issue. Plus, since these are audience-driven, you will read both sides of the story and get unbiased ideas on a given topic.
7. Go Social
Use social networking platforms as they were intended — for interaction!
The great thing about social media is that it is simple, free, and highly user-friendly. You do not have to exert a lot of effort just to broadcast your blog to an audience. Simply by updating your profiles and pages, you are significantly enhancing the visibility of your site.
In other words …
Social media is there for a reason. It is a great avenue for enhancing your online visibility, not just for your blog. And through careful promotion, excellent content, and consistent interaction with your followers, fans, and readers, you will eventually have a blog with a thriving readership. Good luck!
What social media tricks do you use for your blog? Drop us a note; we'd love to hear from you! If you enjoyed the article, please share it on your favorite social media site.
You'll Also Love These Posts:
Studies have shown if you like this blog post — you will also love the following articles.
Jonny Lis is an SEO Specialist at Smart Traffic, an SEO Consultancy based in the UK that offers reseller packages to clients all over the world. He oversees SEO strategies for Smart Traffic's 300+ campaigns.