Shannon Wilburn co-created the successful consignment franchise, Just Between Friends. Learn how her quest to save money on her kids' clothing turned into a thriving franchise business.
Tell us a little bit about yourself and your entrepreneurial journey.
I'm an identical twin, wife to an amazing man, and mom to two wonderful teenagers. I'm also the Co-Founder and President of Just Between Friends Franchise Systems, Inc (JBF).
Just Between Friends is the nation's leading children's and maternity consignment sales event and, if you have children (or will have soon), JBF is one BFF you'll want to have.
Established in 2004, JBF has grown from eleven franchises its first year to over 100 franchises in more than 20 states, with several more currently under development across the US.
It is called Just Between Friends because that is how it all began: between friends.
My business partner, Daven Tackett and I coordinated and hosted our first sale in 1997. We were young, stay-at-home moms with small children, trying to find a way to save money on children's items.
Starting only with an idea and what we had between us, we set up a consignment event in my living room with 17 women selling their children's and maternity clothes, toys, and baby equipment. Those who shopped the event found some great deals, and our first sale grossed $2,000!
Then, the simple idea grew.
In 2010, we had 3,000 consignors at our two sales events in Tulsa, Oklahoma. Moms who sell their items at the event tend to make more than at a traditional consignment store or other self-selling options like garage sales, thredUP, or Craigslist. Moms who shop can expect to find countless name brand items at up to 90% off retail, all well-organized by gender, size, and category.
Then JBF took off.
Last year, in Tulsa alone, 28,000 moms shopped at the two semi-annual sales events. Last year, the spring and fall Tulsa events grossed almost 1.5 million. The JBF franchise, as a whole, has grossed more than $15 million in 2010. Each year, JBF reaches hundreds of thousands of families across the country, with new sales, started every season.
What did you do before launching your own business?
I hold a degree in Elementary Education. In fact, I worked as an elementary school teacher before I had my own children. I've also had a successful advertising sales career, which is where I met many of amazing mentors.
Tell us about the Just Between Friends Franchise opportunity.
Just Between Friends is unique in its franchise offering in that it is not a 365 days a year, brick and mortar store. Instead, it's a sales event franchise that provides growth opportunities within a given territory based on family demographics.
Typically, JBF holds its semi-annual community children's consignment events for one week in the spring and once a week in the fall.
Because of the Internet-driven "front door" of Just Between Friends, it appeals to a wide variety of franchisees including:
Stay-at-home moms who want to contribute to the family income
Full-time professional women who are looking for a business that they can build around their schedules
Women in the workforce who want to transition to a home-based business environment
JBF is the Franchise Business REVIEW's list of Top Low-Cost Franchises for 2019.
Just Between Friends has received national coverage from ABC News, Good Morning America, CNN, Headline News, Inside Edition and CNBC's The Big Idea.
How many hours do you work a week, and how much is spent in your home office?
My office is at home, so that is where I work from every day. Each of our franchisees also works from home, as well as our staff. We love virtual offices!
Most JBF franchisees work less than 10 hours per week or less during the off-season. The few weeks preceding and following a sale are significantly more, depending upon the size of your sale.
The more you work, the more potential for growth.
JBF is not a secret sauce where you make money in your sleep. However, it does have a high growth rate if you are willing to work hard and hustle; there is no limit to your success.
How would you rate your success?
I think Just Between Friends is successful because it has seen significant growth every year since its inception. This concept makes sense to moms, who need to make money on their children's items, so they can turn around and reinvest that money in the next phase of their children's' lives.
JBF is only a success after each mom is successful. Our business model is unique in that we focus first on helping each mom make the most of the items she sells. We're also trying to help each mom who shops find the best bargains. We must be doing something right because more than 350,000 American families are participating in JBF events, and that number grows every day. We hope to expand to every city and state in America in the next five years!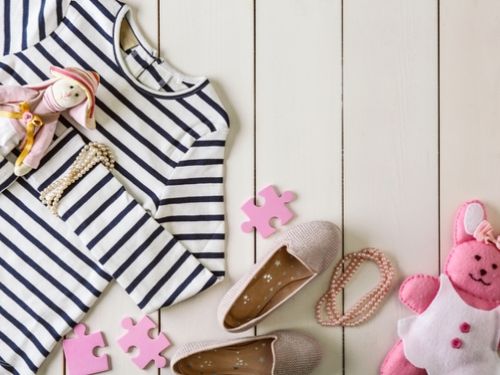 What has been your biggest business struggle as an entrepreneur?
Being so passionate about what I do overshadows some of the decisions I make. I love Just Between Friends and what it means to families across the US. The single, teenage mom who had no idea how she was going to clothe her baby until she found JBF. The mom whose house burned down and needed EVERYTHING for her kids. Or the mom of multiples who needed to outfit three little ones.
These are the things that get me so excited, but, I've had to learn to balance that passion with positive influences in my life. Mentors who will bring me back down to earth and remind me about quarterly taxes, reordering checks, and managing bounced emails. It's easy to focus on the things you love to do, and I let that be the fuel that helps me to manage the necessary tasks that I'd rather forget about.
What advice would you give to an individual who is considering purchasing a franchise?
Make sure that you absolutely, unequivocally, LOVE helping moms, technology, people, and organization. Just Between Friends combines these things into one organization that can benefit a community and its families in countless ways.
How do you manage all of your personal and business activities?
I purpose to do so. You have to plan to do well, and then you plan how you're going to manage all of your tasks. For example, are you waiting for your daughter to get out of tennis lessons? Answer emails. Too busy to clean and work? Hire a housekeeper. Need to get some one-on-one time with the hubby? Hire a team and train them even better.
Thanks to Shannon Wilburn for sharing her story!
You'll Also Love These Posts:
Studies have shown if you like this blog post — you will also love the following articles.