Prefer to skip the job interview? Here are some legitimate online no interview jobs!
Applying for a new online job can be a multi-step process. Job applicants must usually submit a formal application, including a resume and sometimes a cover letter. Depending on the job type, you may need to complete an assessment or a series of interviews. Scheduling the time of the interview and then wondering if you've made a lasting impression on the employer to move on in the hiring process can be stressful.
If you're looking to skip the interview and save time, there are some no interview jobs that allow you to do this. That way, you can receive a decision faster and potentially start working and making money sooner.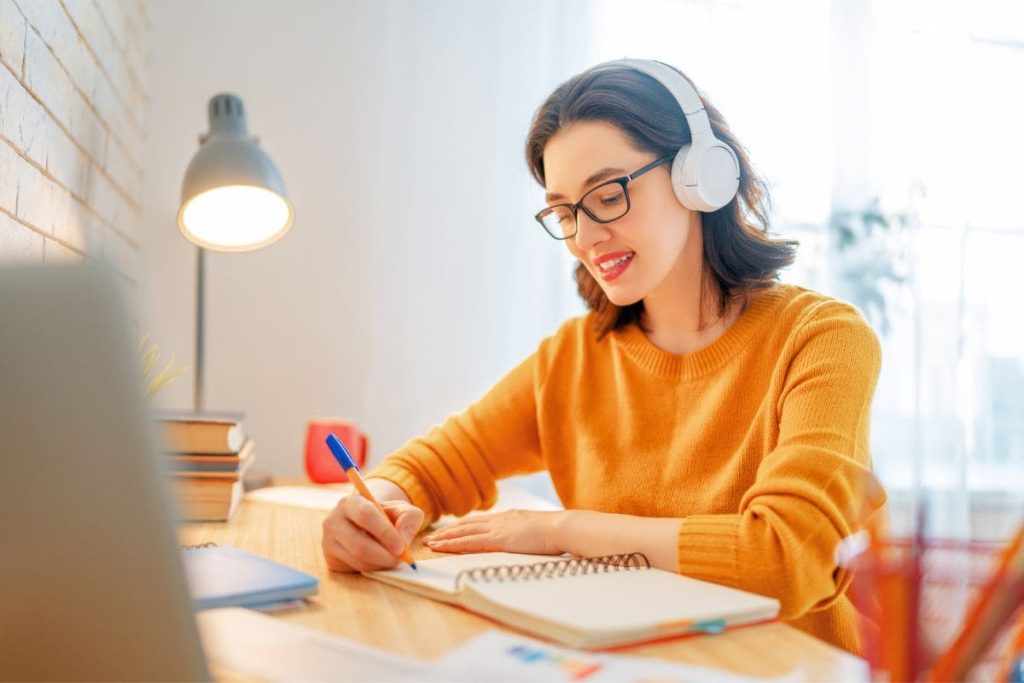 Why Do Most Jobs Require an Interview?
Some job applicants find interviews to be a source of anxiety and add to their stress load. So why do employers require them? Interviews are a standard part of the hiring process. It's a way for employers and hiring managers to determine whether a candidate is the right fit for the job.
They ask questions to assess the candidate's skills, personality, and qualifications. Interviews can also give employers a sense of how the candidate will fit in with the company culture. While interviews can be nerve-wracking, the bottom line is that most companies just want to get to know you, build rapport, and have a casual talk. This can be especially helpful with remote positions where you often don't have the luxury of meeting team members in person.
For those who don't like interviews and prefer to skip the whole process, there are still quite a few companies that don't require an interview.
Depending on the job type, you may just need to demonstrate your skills through a quick assessment or series of online questions.
Ready to skip the job interview? Here are eight legit no interview jobs!
1. Study.com
The first company in our list of no interview jobs is Study.com. This online learning platform hires article reviewers, editors, researchers, and article writers as 1099 contractors. Article reviewers are responsible for proofreading articles about standardized exams and Study.com's test prep products and services. You'll get to work with support team members and need a desktop or laptop computer, internet, and writing and proofreading skills to get started.
Study.com pays twice a month and doesn't require an interview when hiring freelancers. You can apply online with your resume, and if your application is approved, you'll receive a link to a contract via email. From there, you'll read over the contract and sign it within five days of receipt. The following week, you'll receive an email with instructions to set up your accounts and start your project. This is an entry-level position where you'll need:
Copyediting experience, including providing actionable feedback
Excellent communication skills
Strong online research and English language skills
2. Rev
If you're good at transcribing audio and video files, Rev may hire you to work from home as an independent contractor doing transcription or captioning. They have an extensive network of freelancers who work remotely, and they don't require an interview process.
The application process involves taking a few grammar and transcription tests to assess the applicant's ability to complete the work. If you pass the test, you can begin working immediately. Rev offers competitive pay rates and flexible hours based on your availability. You'll earn a flat rate per audio minute, and Rev pays weekly via PayPal.
3. Appen
Appen is a search evaluation company that provides machine learning and artificial intelligence services to businesses. They have a wide range of clients and offer remote work positions. The application process involves filling out an online application and taking a short qualification test.
The registration process is quick, and if you pass the test, you can begin working immediately. Appen offers job seekers flexible hours and competitive pay rates. You just need an internet connection and a desktop or laptop computer to get started, and you can browse jobs that match your skills and interests.
4. TranscribeMe
TranscribeMe is another company that hires transcriptionists to work from home part-time. TranscribeMe offers flexible schedules and pays $15 to $22 per audio hour, and you'll typically transcribe shorter audio clips.
To get started, you'll need to create an account and confirm you have access to a computer and the internet. You'll also need basic tech skills to open and use computer programs. TranscribeMe requires you to pass an exam to activate your account. This exam will just prove that you have the necessary skills to transcribe audio clips to accurate text files. Workers are paid once per week, and there are opportunities for advancement over time.
5. Studypool
Studypool is a good fit for someone looking for an online tutoring job. Studypool pays up to $7,500 per month, and the best part is that no interview is required. Studypool connects students with tutors who can help them with assignments, making it a win-win situation for all parties involved.
Studypool charges a 20% service fee and allows tutors to provide Q&A services by answering students' specific questions. While having a teaching certification can be helpful, Studypool doesn't confirm that this is a requirement to apply.
The company does have a vetting process, though, where they may look at your background and verify your identity, so you may be asked to upload documents and information such as your driver's license, home address, and so on to get started.
6. Cambly
Cambly is another online tutoring website that offers remote jobs, but this particular platform provides help for students looking to learn English. You don't need any type of teaching certification to get started, and the company doesn't require an interview. With Cambly, you can earn up to $10.20 to $12 per hour, and tutoring sessions can be conducted on your own schedule.
Cambly pays tutors weekly via PayPal or direct deposit. The application process involves filling out an online application, submitting a short video introduction (1-3 minutes long), and taking a short test to assess your English skills. If you pass the test, you can begin work immediately. Cambly offers flexible hours and competitive pay rates. FYI, if your introductory video is less than one minute, your application will not be accepted.
7. Sigtrack
Sigtrack is a company that offers data entry services to political and grassroots organizations and frequently has job openings for freelance data entry specialists. They offer remote work positions and don't require an interview process.
The application process involves filling out an online application and taking a short skills assessment test. If you pass the test, you can begin working immediately. Sigtrack offers flexible hours and competitive pay rates. To work for Sigtrack, you must provide proof of U.S. residency, but you also can't be a resident of California or Massachusetts.
You also need a computer and a reliable internet connection. Data entry contract workers can earn around $120 per day with Sigtrack, but rates are based on accuracy, so it's essential to get in the habit of proofreading and checking your work before you submit it.
8. Proofreading Services
ProofreadingServices.com hires full-time and part-time proofreaders to work remotely. They offer flexible schedules to accommodate different time zones and pay anywhere from $19 to $46 per hour, depending on turnaround times. After you apply, you must complete a timed 20-minute preliminary test to verify your skills.
As you demonstrate your accuracy, you'll receive more assignments, but you don't have to worry about an extensive interview process to get started.
No Interview Jobs Wrap-Up
There are many opportunities to earn an income without ever stepping foot into an office or having a lengthy interview process. Keep in mind that these online no-interview jobs may require testing or proficiency exams to identify qualified candidates, but they are all legitimate and can provide a steady source of income.
Most no interview jobs will also be independent contractor roles, so if you're looking for flexible work and the ability to get started quickly, this could be a great fit. If you come across an opportunity through a recruiter or another type of remote job though and get asked to schedule your first interview, don't worry. These tips will help you prepare for and ace your next job interview with ease.
Do you know of any other no interview jobs? Drop us a note; we'd love to hear from you!