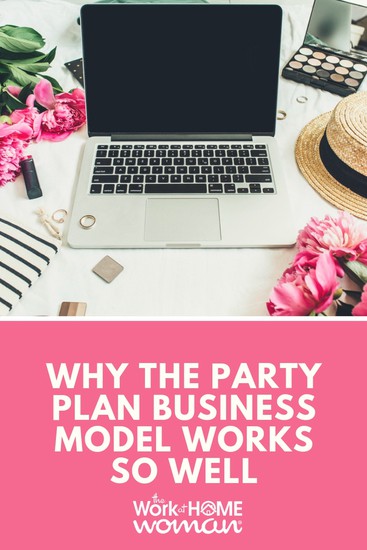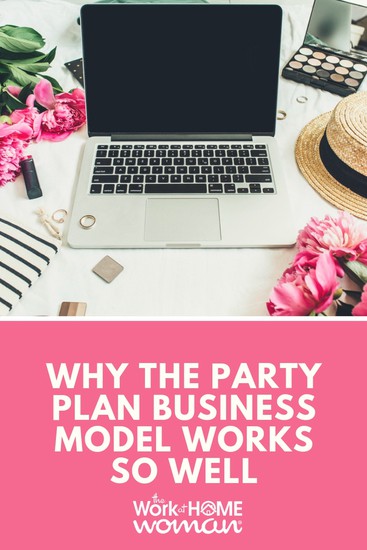 Many direct sales businesses rely on the party plan model to generate the bulk of their sales. The party plan business model is a fun, exciting, and profitable method for direct sales consultants to market and sell their products. This business model has been around for quite some time because it has been so successful.
In the 1930s, Stanley Home Products sold their products through door-to-door salesmen. During one sales call, a customer invited several of her friends over to listen to the sales pitch and that lucky representative became very successful because he displayed and sold his products to several customers at the same time. Stanley Home Products realized the potential benefits of this business model and converted their door-to-door sales staff to home party sales.
Three Reasons the Home Party Plan Business Model Works


1. Direct sellers are able to present and sell to multiple people at the same time.
2. It is possible to recruit people to form a sales team. A sales staff can increase exposure to potential customers, present more products and increase sales. A good sales team will be worth more than the sum of its parts.
3. Overhead costs are manageable as you do not need much storage or office space. Most direct sales consultants work out of home offices and order products to be shipped directly to the buyer. With no office or warehouse rent, overhead is low.
The Number 1 Reason Home Party Plans Work


There are many factors that make this business model a successful choice for direct sales consultants, but the number one reason it works is because of relationships. The home party business model allows for direct sellers to form numerous business relationships with peers, hostesses, suppliers, and customers. Relationships usually involve some level of trust; if you have earned someone's trust, they are more likely to listen to your presentation and buy your products.
Using the home party business as your primary means of sales allows you to work-from-home, be your own boss, set your own hours, and work in a fun and exciting atmosphere. You can truly say that work is a party. However, it also offers an environment in which you can form mutually beneficial relationships. These potential relationships are the key to sales and profitability. Relationships make the party plan business one of the best and most enjoyable ways to sell your products.
Conclusion.
The number one mistake that most party plan consultants make is not participating in training for their new business. It is a simple system and consultants who participate in the home party plan training from their upline, company or outside educators always succeed.
You'll Also Love These Posts:
Studies have shown if you like this blog post — you will also love the following articles.
Deb Bixler is a globally recognized direct sales expert who specializes in home party plan training. Teaching systems and best business practices for home business owners she provides real actions that work for all sales companies.