Every small business coach and successful entrepreneur will tell you the same thing: you have to know your ideal client as well as you know your best friend. This is a critical component to moving forward in your business and is one of the first points in Marketing 101. What you learn about your ideal client will form the basis of the language in your marketing materials.
As you launch your dream company, you begin to research and understand this ideal client. You will find out where they live, where they hang out, how they think, what they do for work and pleasure. Do they go to church, how old are they, are they male or female, do they sell a product or a service, and how much money do they make? You will define it down to what kind of car they drive and where they go on vacation. The better you understand this client, the better you will be able to structure your marketing campaign to address their concerns.
Some people go so far as to name their ideal client – that's the kind of clarity you need to have.
Here are some questions to answer when putting together your ideal client profile. Often small business owners don't know one or more of these things. That's typical, so don't be distressed if you aren't sure today. What separates the winners and losers is the clarity on each of these areas. Successful entrepreneurs are very clear here and can easily communicate these things.
Who is your Ideal Client?
Contrary to what you may think, your ideal client is not anyone who has a checkbook! New business owners often don't want to exclude anyone from their marketing because revenue is so important to them. But you must begin to focus on the perfect client for you instead of just anyone with a heartbeat. You may not yet know who you are best suited to work with when you are opening a shop. Over the course of a year of working with varied clients, you will know who you ideally WANT to work with. (It may not take that long.) Some of your initial clients may fit the bill, and some may only have some of the qualities you are looking for. Others will not be right at all. Of course, you can certainly work with those who are not ideal, but that tends to take the fun out of it! It's your business and you can, and should, only work with the people who light you up.
A big misconception is that by having a very narrowly defined group to market to, you will be hindering your growth. Just the opposite is true. By narrowly defining your Ideal Client you are better able to find them, market to them, and be seen as the expert to them. Think of this as the "rifle" approach rather than the "shotgun" approach. The rifle is much more accurate while the shotgun may have one hit, but most of the effort goes by the wayside and is wasted.
What is the problem your target or ideal client has or the dream she wants to achieve?
One of my coaches puts it this way, "What is their 911 scenario?" Something is keeping your client up at night. What is that worry, problem or desire? How is that affecting her business? What is she willing to do or pay to have that problem go away? If you don't know, you have to find out. Ask past or current clients. Ask potential clients. Find solution providers who have the same target market and see what they are saying. If you don't know the problem, you won't be able to spell out how your offering is the solution.
How can your product or service solve her problem?
Everyone has their passion, their brilliance, what they were put on this earth to do. You went into business for a reason, and now you get to offer a product or service to others that fulfill your passion, too. Being able to clearly spell this out to your Ideal Client is what will catch their attention. It is important to them that they see you as someone who understands their issues and can craft the perfect solution.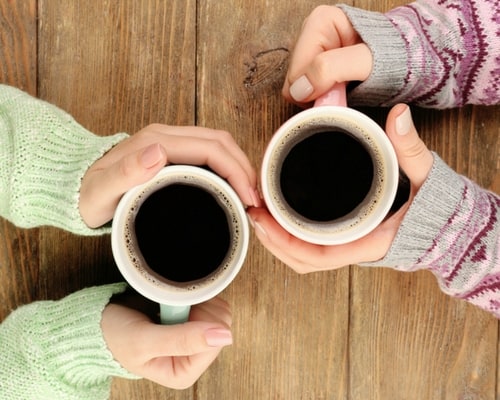 Why is your solution better than a similar solution?
It's likely that there are lots of people who can provide a similar solution to your Ideal Client. But …
What makes you different?
What makes you the better solution?
What about your past is compelling and part of the story?
How did you get to where you are today?
Have you walked the path that they have walked?
What successes do you have?
What do you bring to the table that nobody else does?
The way you answer this question is a big part of whether or not you get the business. Take a look at your competitors' websites. Are they describing the experience the client will have? Are they describing the problem and what the solution will do for them?
Great copy is essential in marketing and closing business. It's not enough to be the best solution. You have to be able to communicate that you are, too. (You might want to check out all the great articles on PR on this website.) If you have defined your Ideal Client and understand them inside and out, you are already at the head of the pack. Take a look at your website and all of your marketing materials and make sure that they include all of these items.
Good luck and good selling!