Are you ready to work from home? With advances in technology and with corporate attitudes towards telecommuting turning around, there are more remote positions than ever before!
To help fast-track your job search, FlexJobs, an online job board that specializes in flexible, freelance, and remote positions has created an amazing list of the top 100 companies with remote jobs! The thing I personally like about FlexJobs is that they hand-screen every listing before posting — so you know every single job lead posted on their website is 100 percent legit.
So let's dive in and get you hired.
The top industries that currently offer remote positions are healthcare, tech, education, sales, customer service, finance, and travel. So if you have experience in one of these fields you're in demand. But even if you don't, there are still tons of remote opportunities available.
Here are some the featured companies from the list and the various positions that they hire for.
Work-at-Home Jobs in Healthcare
1. Cigna hires Case Managers, Sales Account Managers, Business Analysis Specialists and lots more.
2. PAREXEL hires Clinical Site Managers, Scientific Writers, Clinical Research Associates and more.
Looking for more remote jobs in the healthcare industry? Check out this post for nursing jobs, this one for medical insurance jobs, and this one for information on medical coding and billing.
Work-at-Home Jobs in Education
3. K12 hires remote Teachers and Staff in a variety of subjects.
4. VIPKID hires ESL Instructors to teach English to Chinese students.
Looking for more teaching gigs — this post has positions for teachers, tutors, and ESL instructors.
Work-at-Home Jobs in the Finance Industry
6. Wells Fargo hires individuals for Project Management, Sales, Systems Engineers, Information Security Analysts and more.
7. JPMorgan Chase hires Tax Specialists, Staff Appraisers, Business Development Representatives, and lots more.
Remote Customer Service Jobs
8. Sutherland hires Customer Support Reps, Sales Agents, Social Media Moderators, and more.
9. Williams-Sonoma hires Customer Service Associates, Inbound Sales Associates, and more.
Freelancing Positions
10. Rev hires freelance Transcribers, Closed Captioners, and Translators.
Looking for more freelance positions? Check out this post for Writers, this one for Transcribers, and this one for Translators.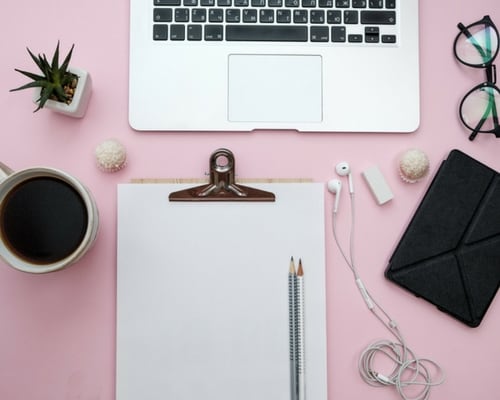 Work-at-Home Jobs in Travel
11. Hilton hires Guest Service Agents, Business Travel Sales, and more.
Looking for jobs in the travel industry? Check out this post for more remote travel and hospitality jobs.
Not finding what you're looking for? You view all 100 companies that offer flexible positions HERE.
FlexJobs also has a great list of entry-level positions that are 100 percent remote. You can use the search bar on the right-hand side of their website to choose the career level and the telecommuting level. This function should save you a lot of time.
PLUS, FlexJobs is offering readers of The Work at Home Woman an exclusive discount of up to 30 percent off — just use promo code WAHWOMAN at checkout here.
Not sure what work-at-home job is right for you? This article will give you a great place to start your work-at-home job search.
Have more questions about companies, positions, or how to find jobs? Drop me a note below, and I'll personally respond to your query.
You'll Also Love These Posts:
Studies have shown if you like this blog post — you will also love the following articles.
Originally published October 16, 2016. Content updated January 23, 2018.
Holly Reisem Hanna is the publisher and founder of  The Work at Home Woman, which has been helping individuals find remote careers and businesses that feed their souls since 2009. Through her unconventional career path of holding over 30 jobs and obtaining two college degrees, she's been able to figure out how to find a career path that you're truly passionate about. Holly's had the pleasure of sharing her expertise on sites like CNN, MSN Money, Huffington Post, Woman's Day Magazine, as well as being recognized by Forbes as one of the "Top 100 Websites for Your Career." Holly resides in Austin, Texas, with her husband and daughter and enjoys reading, traveling, and yoga.
This page includes affiliate links. Please be aware that we only promote advertising from companies that we feel we can legitimately recommend to our readers. Please see our disclosure policy for further information.