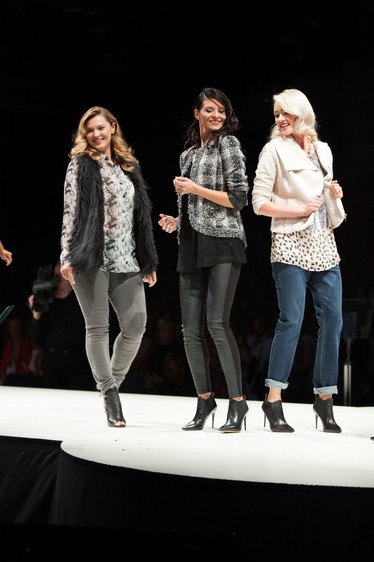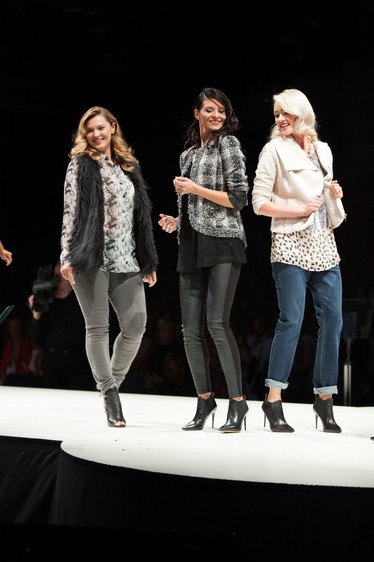 Sponsored by CAbi
By Holly Reisem Hanna
On July 18th, I had the pleasure of attending the CAbi Scoop in Denver, Colorado, where they launched their fall collection, BeautiFall Me. Ever since I was introduced to CAbi back in 2010, I've had an obsession with the brand. From the fabulous clothes and the highly anticipated events — it's a fun company with an infectious enthusiasm. But beyond clothes and good times, it's a company with a huge heart and a solid reputation.
If you're looking to launch a home-based business this fall, here's why you should consider CAbi.
1. Fashionable Clothing.
Not only do CAbi's clothes look good on the models, but they look good on all body types and ages. It's always fun attending their events and seeing the creative ways the consultants mix and match the items. I have purchased A LOT of items over the years, not only are they stylish, but they're high-quality pieces that flatter most shapes and sizes.
2. Fabulous Events.
CAbi is the only direct sales company that I've considered joining and here's why … Yes, the clothes are amazing, but the events are so much fun! The runway shows are high energy events with music, lights, and tons of enthusiastic women who love what they do! Oh and did I mention, the Shopping Event?! At each Scoop, you can purchase past CAbi lines for up to 70% off — what a perk!
3. Friends.
When you're working from home it can be a bit lonely, but as a CAbi consultant, you're surrounded by other women both at local and national events. In fact, when I was at the airport I met three CAbi consultants who befriended me. These women are so welcoming — you'll feel like you've joined a sisterhood.
4. Financial Growth.
With a lot of direct sales companies you're selling items that cost less than $20 — so you'll need to sell a ton to actually make any money. In fact, according to the Direct Selling Association, the average sales for a direct sales party is between $400 – $500. The average CAbi show is well over $1,600. CAbi is also known for their high retention rate (Over 80%) — which means that consultants are happy with the business opportunity and the company.
5. Freedom.
The biggest perk of working from home is the flexibility that it allows. When you launch your CAbi business, you'll be able to build a career around your life, not the other way around. Not only do you get to decide when to work and how much to work, but because of the nature of the business, you'll be cultivating new and existing relationships along the way.
6. Giving Back.

In 2005, CAbi launched the Heart of CAbi Foundation in response to Hurricane Katrina in an effort to empower disadvantaged women in the United States and abroad. Since then, CAbi has donated more than $37,000,000 in financial support and clothing to women in need.
If you'd like to work-at-home in the fashion industry, take a peek at the Fall Scoop below — it truly was a blast!
The fall line launches on August 1st, 2014.
See here to learn more about launching your own home-based fashion business with CAbi.
You'll Also Love These Posts:
Studies have shown if you like this blog post — you will also love the following articles.
This post was sponsored by CAbi. Please be aware that we can only promote advertising from companies that we feel we can legitimately recommend to our readers. For more information please see our disclosure policy.