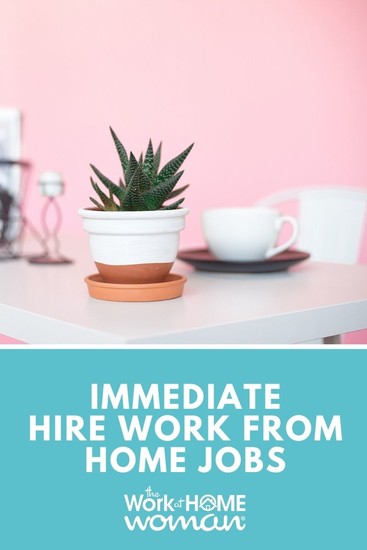 Want the convenience of no commute and working from home? These are the immediate hire work from home jobs you should go after today.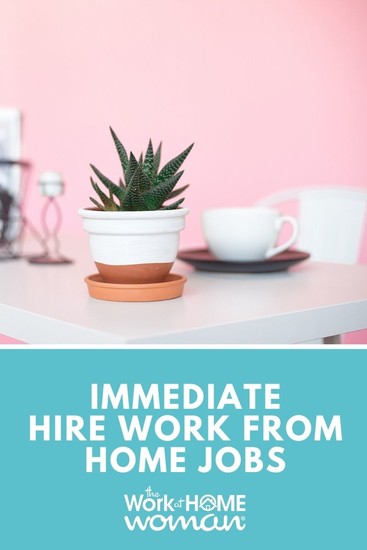 Working from home has a certain charm to it. You can dress in supreme comfort, and you often don't have to worry about finding childcare. However, just like any job, the road to finding remote work can be long and tedious. But what if you want to start work right now?
That can be the tough part.
Thankfully, this list is full of immediate hire work from home jobs. Apply for any of them today and make your dreams come true.
What Kinds of Jobs Can I Do From Home?
There are all sorts of jobs you can do from home. These positions can often be immediate hire or follow the standard interview process, depending on the scope of the work.
These are the general categories and types of jobs that hire remote workers, often quickly:
Marketing – Manage and create social media communities for brands and small businesses.
Freelance Writing – Write articles for blogs and websites. You can either ghostwrite or find one that gives you a byline.
Accounting – Lots of places hire freelance accountants, especially during tax time.
Teaching – Work as an English teacher to children in other countries or offer online tutoring to those here in the USA.
Graphic Design – Freelance graphic designers help design presentations, websites, logos, and more.
Customer Service – Take customer service calls right in your living room.
App Developer or Coder – Design and code apps and websites.
Proofreading – Blogs and websites are always looking for people to proofread and edit books and eBooks. If you have editing skills and experience, this is perfect for you.
Virtual Assistants – Help small business owners tackle their administrative tasks.
Healthcare – If you're a doctor, nurse, pharmacist, or medical coder and biller there are a wide variety of companies needing your help.
Insurance – There are many remote positions within the insurance industry, from customer service to prior authorization.
Can You Work From Home for Amazon?
Amazon hires remote workers regularly, often with a short interview process. Most of the work-from-home jobs for Amazon are customer service positions or delivery drivers.
According to Working Mother magazine, remote customer service representatives earn $15 per hour and work part-time positions, usually around 20-29 hours per week.
Even part-time workers can be eligible for health care benefits after 90 days.
To be eligible, you can't live within 50 miles of an Amazon customer service location, and you must live in one of the following states:
Alabama
Arizona
Arkansas
Iowa
Kansas
Louisiana
Mississippi
Missouri
Nebraska
New Mexico
North Dakota
Oklahoma
South Dakota
Tennessee
Texas
Washington
Wisconsin
Wyoming
Related Content: Amazon Work-at-Home Jobs and Money-Making Opportunities
Part-time Work From Home Jobs
There are a lot of part-time work from home jobs out there. The best places to find part-time remote work include:
Related Content: Virtual Part-Time Jobs for Busy Stay-at-Home Moms
Immediate Hire Work From Home Jobs
There are lots of work from home jobs that are "immediate hire." That means they are hiring right now. You have an excellent chance of getting a job from one of these opportunities.

Find Immediate Hire Work From Home Jobs
Are you ready to find a remote job that you can work from home? There are lots of jobs hiring right now that will let you work from your house. You can make your dream a reality. Sell your abilities, believe in yourself, and find that perfect job.