There is no doubt about it. Work-at-home, customer service jobs are plentiful. But what if being on the phone all day helping customers doesn't sound like your cup of tea?
Consider One of These Remote Jobs – No Customer Service Involved:
1. Academic Tutoring Services
If there is a particular subject that comes naturally to you, being an online tutor might be the solution. Tools like FaceTime and Skype make it easier than ever to do this work from home. As a parent of kids who struggled in high school math, I can attest to the fact that a good tutor with a flexible schedule can be worth his or her weight in gold.
Word of mouth is an excellent way to get your name out there, or there are sites like Thumbtack and Wyzant that can help you to market your services to interested parties.
Or check out platforms like VIPKID and Cambly and become an ESL tutor. If specializing in one particular subject or topic doesn't sound appealing, helping kids prepare for their SATs or ACTs can also be a lucrative option.
Related Content: Work From Home With These Online Teaching Jobs
2. Translation Services
If you are multilingual, you can capitalize on your skills as a work-from-home translator. Ad agencies, publishers, website content developers, and many others can benefit from the services of a Translator to convert text from one language to another. While it is true that there are free tools like Google Translate, it does not always interpret the finer points of each language like a fluent speaker would.
Related Content: Work-at-Home Translator Jobs and Opportunities
3. Transcription Services
If you're a fast typist with a good ear, you might want to think about providing transcription services. For me, the thought conjures up the image of the 1950s secretary listening to her boss' voice dictation, but believe it or not; these services still have a lot of practical uses in modern times. For example, web developers can benefit from transcribed, text-only versions of audio or video files on their sites. This helps people with multiple devices or needs access to the content on the website (e.g., transcribed web assets are more user-friendly for people who may be hearing impaired). Or, individuals who are researching by conducting interviews via voice or video recordings can benefit from transcription services, too.
Related Content: How to Work From Home as a Transcriptionist
4. Web Design
There are varying levels of expertise and training required to be a web designer. Many people who do this have been trained in art or graphic design. But, there are others who don't have this education but have perfected their knowledge and skills in content management systems, like WordPress. Some people are just looking for someone to help arrange their content, keep their site fresh and engaging, and continually leverage the tools available via platforms like WordPress, and are less concerned with branding or creative design and are perfectly content with one of the millions of pre-fabricated theme's available for purchase.
Related Content: How to Work From Home as a Graphic Designer
5. Website Testing
When developers are building new websites, Q&A testing is an integral part of the process. But the act of reading through the site, testing forms, checking links, etc. can be very time-consuming. That is why some developers outsource that task to others, and since it is web-based work, it can translate to the perfect work-from-home gig. If this sounds interesting or fun to you, check out User Interviews and UTest for possible opportunities.
Related Content: 17 Sites That Will Pay You to Test Out Websites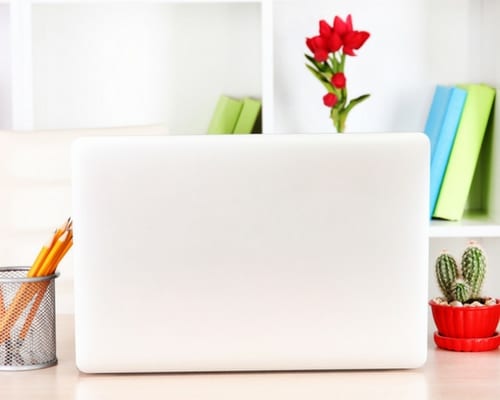 6. Social Community Manager
Many organizations want an active presence in their social communities across the various social networks. But, creating content, posting, moderating comments, and keeping the vibe of the community constructive and positive can be a full-time job. A quick search on Indeed or Google will show you just how popular these jobs are. Since the role is obviously web-based, many of them are remote positions.
Related Content: How to Find Work-at-Home Social Media Jobs
7. Writer, Proofreader
Freelance writers, content developers, editors, and proofreaders maybe some of the most popular non-customer service jobs available for remote workers. There are dozens of sites that hire for this, like Freelancer, Upwork, BloggingPro, Problogger, ProofreadingPal, Gramlee, and much more.
8. Grab Bag of Remote Jobs
If none of these ideas appeal to you, you might want to think about the dozens of freelance opportunities available. Sites like Upwork, Freelancer, and Fiverr allow you to submit a proposal to your potential employer for any job that interests you. You can also search for a host of traditional and non-traditional work-at-home roles via remote-focused job boards like We Work Remotely or FlexJobs.
Conclusion
If being chained to the phone answering customer service calls sounds like a nightmare to you, the bottom line is there are opportunities for remote workers in almost every talent area, specialty, or interest out there.
What non-customer service work-at-home job do you have? What resources or tools did you use to land your gig?