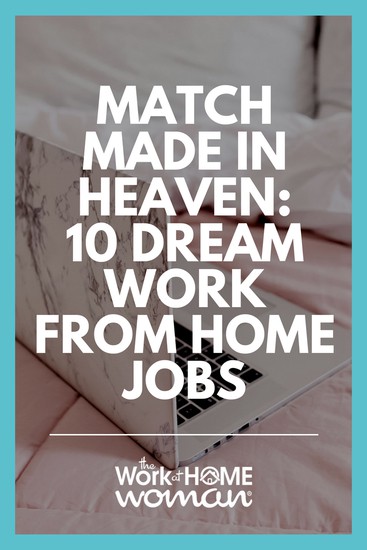 Nowadays it's increasingly difficult to find a job, let alone one that will allow you to work from home. Every now and again, there's that lucky and rare opportunity that will enable you to earn a good wage and do it remotely.
A quick perusal of online job sites reveals many opportunities to work-from-home (data entry, stuffing envelopes, copy and paste jobs) but you have to be careful of the scams.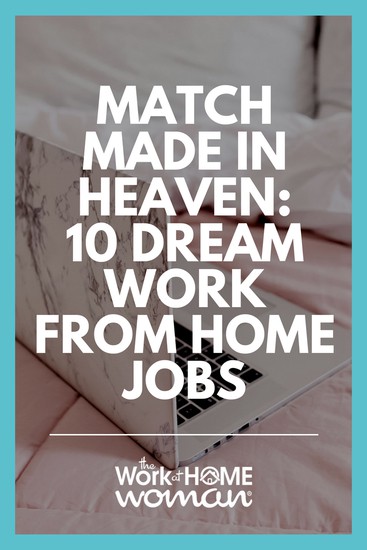 Thankfully, many employers in today's marketplace are finally clocking onto the fact that working from home rather than in the office is an agreeable and flexible arrangement for many staff, particularly those who have to travel a great distance to get to work.
For the employee, it's a good way to maintain work/life balance while also, to some extent, being your own boss.
If you like the sound of this but are unsure where to start, here are my top ten recommendations for dream home-based work you may be interested in trying your hand at (and companies that hire for these positions).
Top Ten Dream Work-From-Home Jobs
Writing by its very nature requires a certain amount of isolation and solitude anyway, so freelance writing, editing, proofreading, and blogging are all ideal vocations when it comes to working from home. Plus, with print journalism becoming replaced more and more by its online counterparts, earning a living this way is an increasingly viable option for the modern writer and journalist.
You'll need to speak a second language (the most popular at the moment being Chinese and Japanese), but if you do then capitalize on this skill by finding one of the firms hiring home-based translators for business documents, websites, computer software, and academic papers.
Traditionally, big companies employed an army of staff to take calls in their call centers. An increasing trend, however, is for customer service calls to be routed to home-based agents who answer questions, fill out forms and log complaints. A background in customer service usually helps but the hours are super flexible, and all you need is a computer, phone, and excellent phone manner.
Like web designing, this is a job very much in demand and offers a good salary, and you can work either directly with the company or as a third party. It's a natural work-from-home option as techies are usually the first point of contact for customers trying to troubleshoot a problem with, for example, a laptop or stereo. Again, you'll just need to be available at the other end of the phone line to diagnose their problem and offer a solution.
As long as you've got a degree and a laptop you're already well on the tutorial road. Online teaching courses are very popular for those who try to fit studying around other commitments, and online forums and classrooms allow teachers and students to chat, help each other out, and assist with homework. If you don't have a degree but have a particular skill (such as speaking a language or playing an instrument), you can still offer lessons in your home to local students.
Teaching jobs:
Teach ESL classes:
Tutoring positions:
Unsurprisingly, in today's increasingly tech-savvy world, this is a job in high demand! There's plenty of scope in the cyber field too, whether you're a web designer, a virtual assistant, dealing with code updates, or into hosting or usability.
No idea about design? Become a usability tester instead! These people get paid to browse and use company websites and give their feedback on how user-friendly they think it is.

Are you a number's geek? Then perhaps working from home as a bookkeeper is your calling. In this position, you can work as an employee, independent contractor, or you can even start your own bookkeeping business. With more and more individuals starting their own businesses, the need for talented bookkeepers continues to grow.
Another profession that is in high demand is that of the virtual assistant. In this role, you'll provide administrative support to small business owners, bloggers, and companies. Some companies will require you to have specific skill sets, so check around and see which ones suit your professional background and expertise best. You can also choose to start your own virtual assistant business; this post can give you more details on how to get started.
As the web continues to grow and evolve, the need for search engine evaluators increases in demand. In this work-from-home job, you'll evaluate search engine results to see if they apply to the keywords that were typed in. This position is excellent for introverts who prefer not to talk to people on the phone. When searching for these positions, also try searching for the keywords, web content assessor.
Today the majority of student tests are graded via computer, but there are some test formats that need the attention of the human eye. Written essays, short answers, and portfolios need to be reviewed by an actual human being. As an online test scorer, you'll evaluate students' answers using a standardized formula. Just be aware that most of these positions require a Bachelor's Degree.
Conclusion
As you can see, there are lots of dreamy work-at-home jobs for the taking, and many of these fields have good potential for growth and opportunity.
What other jobs do you think are well suited to working from home? Drop us a note; we'd love to hear from you!
Originally published December 22, 2012. Content updated August 21, 2018, by Holly Reisem Hanna.
Estelle Page is a thirty-something mother of two, self-employed as a freelance interior designer and working from home in her rare free moments as a blogger for sites such as LumaLighting.