Are you struggling to make ends meet? Whether you've experienced a life-changing event, have taken on additional debt, or are going through a job change, living on a tight budget can be stressful.
Thankfully, we've researched five of the best ways you can make ends meet while on a tight budget. These steps will help you to go from struggling to secure in just a few steps.
1. Take a Look at Your Food Budget
When we were on one income, things were tight, and one of the first things we looked at was our food budget.
Shockingly enough, we spent hundreds of dollars each month on take-out food alone. I'm not talking about our favorite Chinese spot (although that was one of them). Rather it was the "micro" stops that were putting us over the top budget-wise
My day-to-day coffee stops or bagel shop trips with the kids were adding up; and fast.
Cutting these short trips down to once a month saved us hundreds of dollars, and it can do the same for you.
Go through your day-to-day spending and highlight your small food or snack stops.
I guarantee those stops are costing you more than you realize.
Aside from cutting down on those mini trips, there are several other ways you can completely reduce that food bill. From buying in bulk to making meals that last more than a day, you can get creative with meal making.
Not only can you stretch your food budget further with these money-saving apps, but you can also earn cash back for items you were going to purchase anyway.
2. Take Advantage of Flexible Work Opportunities
Boost your wallet a bit! If you're tight on money and need some extra breathing room, taking on a flexible work from home position could be precisely what you need.
Some flexible work from home positions you can dive into right now include:
3. Declutter and Sell Things
One of the best ways we made our budget stretch a bit farther is by going through things our growing family no longer needed. Baby clothes, old work outfits, and even toys were just a few ways we consistently made cash each month. I was even able to sell some of my old teaching supplies and furniture to bring in extra money.
While eBay is undoubtedly one place you can try, there are many other easy-to-use apps and online marketplaces that make selling your used treasures a cinch!
Below are some great sites you can use to make additional cash every month on things you no longer use:
4. Earn Gift Cards… for Free
Being on a tight budget doesn't mean you can't shop. One of the best ways you can cut expenses AND still shop at your favorite stores is by earning gift cards to some of your favorite places…for free!
Sites like Branded Surveys and Toluna work by giving you gift cards in exchange for your opinion on products and services. Gift cards that are yours for the taking include Starbucks, Amazon, and Exxon for gas.
Many of these sites are based on a rewards system, but points add up quickly, especially when you complete surveys on a variety of sites.
Here are other places where you can earn gift cards and shop to your heart's content:
5. Use Money Saving Apps
These are some of my favorite tools to use when trying to stay within a budget. I started using cashback apps when we were struggling a few years ago. Every time I shopped, I received cashback in an account, and when I reached a certain amount, it was deposited directly into my PayPal account! Here's the inside scoop on some of the best cashback apps you need to download today to make your shopping a bit less of a liability.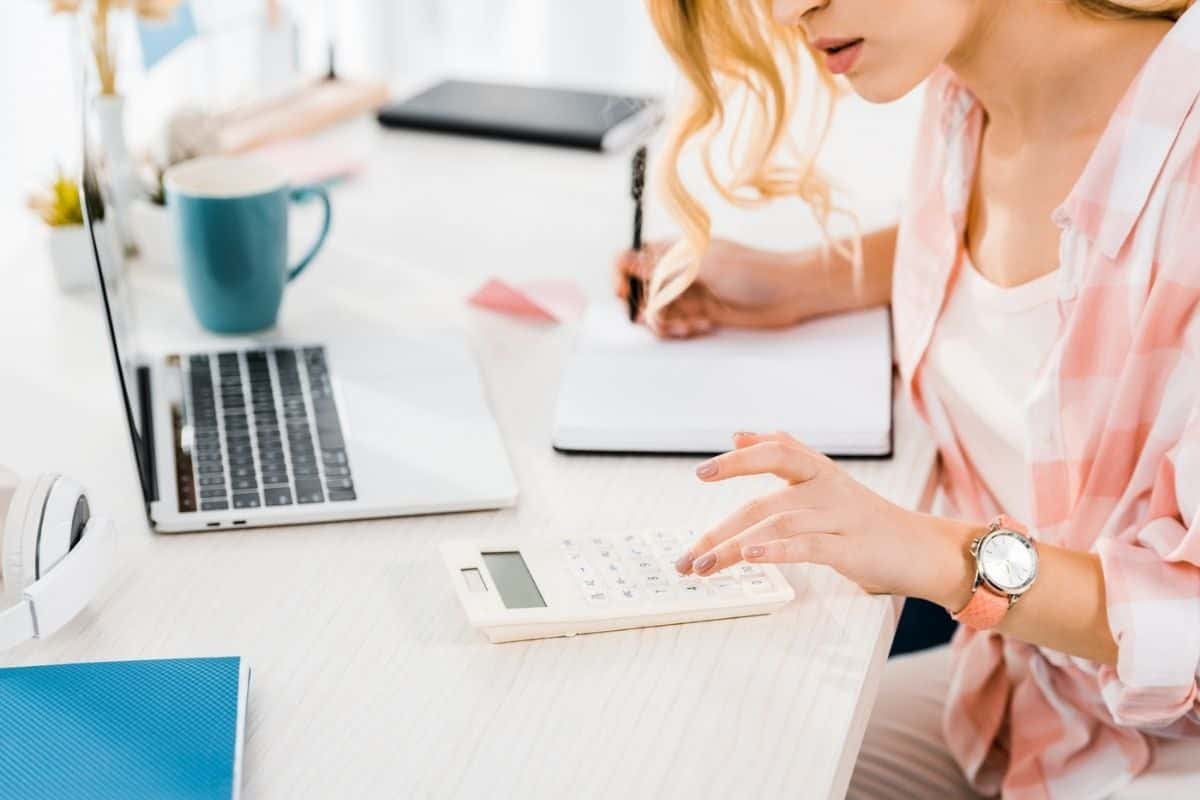 Saving While Struggling: Every Dollar Counts
While saving money on a tight budget may seem counterproductive, it can mean the difference between moving beyond struggling and staying financially strapped.
I used to think that if I wasn't saving a minimum of $100 per week, there was no point in saving anything at all. One of the biggest lessons I learned when we were struggling was that being on this tight budget was temporary. If I was ever going to get our family moving again, I would absolutely need to continue to save money.
Whether it's $5 every week or $50 every other week, saving is still saving, and having a little safety net will not only feel good, it will help to cushion you if something unexpected comes up.
One way you can easily start saving money with every purchase you make is through automatic round-up programs with your bank. Many banks now have an automated savings withdrawal program that takes your purchases, rounds them up, and automatically places the extra change into a savings account. This is a brilliant way to save without doing anything at all! Some popular banks that do this are:
Making Ends Meet When You're Struggling
When money is tight, and you're struggling to make ends meet, it can be hard to see other opportunities. Balancing family, health-related setbacks, and other obstacles can make it seem like there are few options.
Thankfully, there so many ways to make ends meet on a tight budget. Between cutting smaller expenses that add up over time to taking advantage of flexible work-from-home opportunities, there are several creative ways you can make your small budget work.
If making additional money in your free time is something you're considering, one of the quickest and best ways to get job postings sent directly to you is by subscribing to The Work at Home Woman's newsletter. This newsletter is your weekly dose of fabulously flexible job opportunities just waiting for you.
I open this newsletter 2x a week to see what's out there and always find awesome opportunities.
Looking for more listings right this moment? Dive into our work-at-home job board for a massive list of companies just waiting to hire amazing people like you!